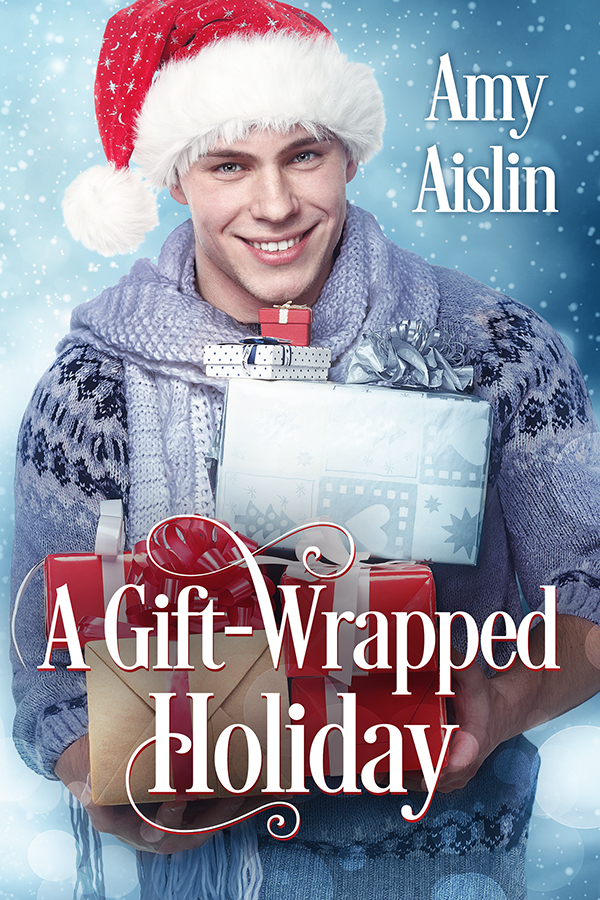 A Gift-Wrapped Holiday
Or get it on audio: Amazon | Audible US | Audible CA | Audible UK | Audible DE | Audible FR
Mal's first priority is giving his six-year-old son the best Christmas ever, a goal made trickier by a recent move to New England after losing his job. As a single dad, he's not looking for romance—especially not with a blond California boy ten years his junior.
After being ridiculed at the family business, Luca sets out to prove himself by opening an eco-friendly gift-wrapping store in a small town with a hard-on for Christmas that's about as far from LA as he can get. Out of his comfort zone in snowy Maine, love is the last thing on his mind.
But the magic of the season has other ideas. As Mal and Luca collide on wintery streets, will they let their first Christmas in Lighthouse Bay lead to happily ever after?
This was just about a perfect holiday read for me! There is definitely some amazing chemistry and steamy times – wowza – but it's a romantic read and highlights Mal and Luca's wonderful emotional connection.
The blurb hardly does justice to this heartwarming trip to Lighthouse Bay. The story is incredibly insightful with well-developed characters who find that despite a ten-year age gap, their life goals and personalities mesh together beautifully.
This was one WONDERFUL hallmarkesque type of reading for me! I absolutely loved reading it! One of the best Christmas M/M love stories!!! If I could give more than 5 Stars, I would!