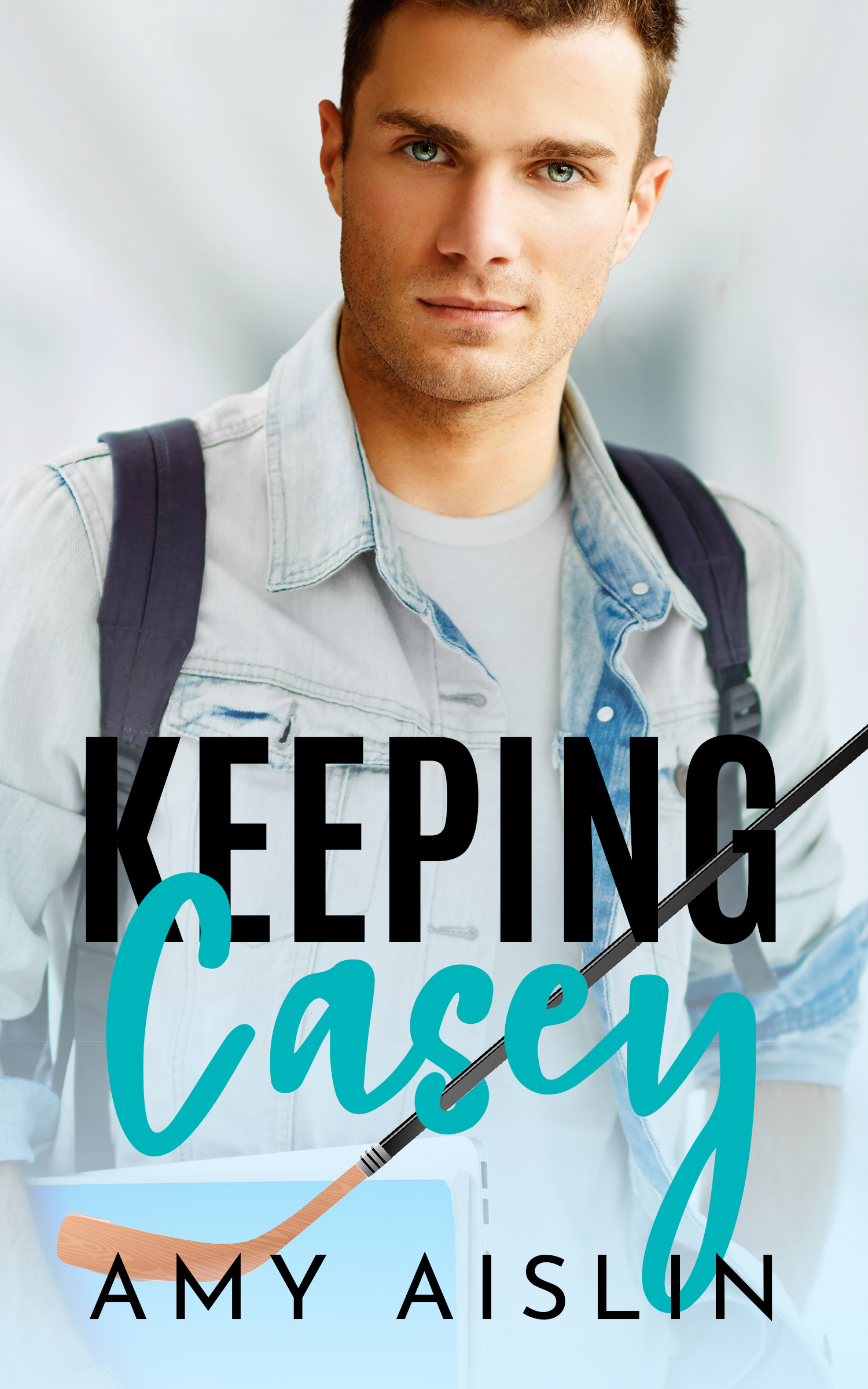 Keeping Casey
Book one in the Keeping Him series
Buy it: Amazon | Apple | B&N | Kobo | Paperback
Get it on Audio: Amazon | Audible US | Audible CA | Amazon UK | Audible FR| Audible DE | Apple
Casey Preston is the guy with the plan. The list-maker. The one who micromanages his own life.
Spontaneously offering to be his best friend's fake boyfriend to get Ethan's annoying team captain off his back?
That's not thinking things through. It's not even smart given Casey's been fighting his feelings for Ethan for years.
Ethan Rain just wants to play hockey and get his college degree. Adding a fake boyfriend to the mix? He doesn't need that complication.
If Casey were his real boyfriend, though? If he got to keep Casey forever? Now we're talking.
But what if Casey doesn't want to be kept?
Cover art by Cate Ashwood Designs.
…absolutely amazing. Casey and Ethan are wonderful together. Sweet, sexy and beautiful—a must read.
I cannot recommend this book enough. If you are looking to smile, give this super sweet, low angst, low drama, feel good, love story a read.
OH MY WHOLE HEART!!! This book really resonated with my for a multitude of reasons. It was just so good.
Other books in the Keeping Him series