Today, let's look back on May and look forward to June.
Favourite May reads
Isle of Blood and Stone and Song of the Abyss by Makiia Lucier are books one and two in the Towers of Winds duology, and I am obsessed with them! I'm already thinking about a re-read, that's how much I loved these books. These are both young adult fantasy novels, though they read more like new adult because of the ages of the main characters. In the first book, we're taken on an adventure when maps are found that hint at the truth of what happened to the lost princes 18 years ago. In the second book, a mapmaker teams up with a rival prince to find out how their people are disappearing. (And that rival prince? He's also a captain in his island's navy. *Fans self. Give me royalty who are also military anytime!)
Another series I've become obsessed with is the Tarot Sequence series by K.D. Edwards, of which there are currently three books. I devoured all three this month and while the first book starts off strong, each one is better than the last. The Hourglass Throne, featured below, is the third book. This is an urban fantasy series set around the Major Arcana of a tarot card deck and the mystery of the lost city of Atlantis. It has a cute little m/m romance subplot too, and the premise is super original! I've never read anything else like it.
I really enjoyed The Secret by May Archer, book three in her Love in O'Leary series. I hadn't planned on giving this series a read after not really enjoying the first book, but then books two and three went on mega sale on Chirp, and I figured, why not? I'm so glad I did. Micah and Constantine's romance in The Secret is super sweet.
Second Song by Edie Danford was very sweet. It's a contemporary m/m romance between a scarred musician and his former bodyguard's brother. It does deal with some heavy topics, grief being the main one, but overall this was a lovely low-angst read that was full of feels.
Books I'm looking forward to reading in June
Layla Reyne is one of my only auto-buy authors, so you can bet that I'll be staring at my Kobo e-reader on June 7th, waiting for mt pre-order of her new one, Dead Draw, to grace my e-reader's presence. The fake relationshop trope isn't my favourite, but I don't even care. If it was written by Layla, you can bet I'm going to read it!
H.E. Edgmon's The Fae Keeper is the sequel to last year's The Witch King, which I loved. I've been eagerly awaiting the sequel ever since it was announced, and since this releases on May 31, it will probably be my first book of June!
This Wicked Fate by Kalynn Bayron is the sequel to last year's This Poison Heart, a young adult contemporary fantasy featuring tons of queer rep. It's got plant magic, Greek gods, hidden legacies, and a very cool old house with its own secrets. This is another one I've been waiting for since last year.
Vespertine by Margaret Rogerson has been on my physical TBR since last October. (In fact, I have two special edition copies because I forgot I'd already ordered one. Oops!) The author has described it as a story "about a girl training to be a nun who awakens an ancient spirit bound to a saint's relic, and becomes a Joan of Arc type figure as she wields its power to battle the undead." I figure it's probably about time I get around to reading this since I really enjoyed Rogerson's Sorcery of Thorns.
Bad Wrong Things by C.P. Harris is one of those books that I've seen recommended everywhere lately, so I figure I'll give it a shot. I've never read anything by this author before, so I'm not sure what to expect. It's a dad's best friend romance, and I do so enjoy that trope when it's done right.
TBR Wrap-Up: May
On last month's High Five Friday post, the books below were on my TBR list. Here's what I thought about them.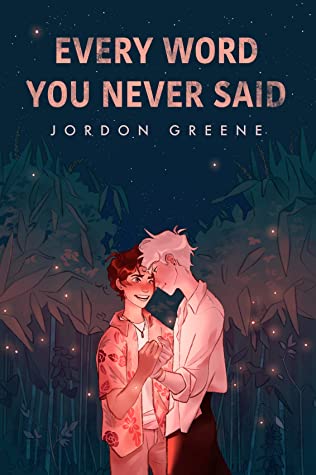 I'll admit, I never got around to this one. I just wasn't in the mood for YA contemporary, so I'll read it at a later date.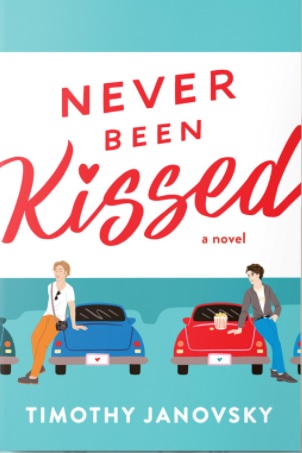 This was enjoyable, but I didn't love it as much as I expected to. I just didn't feel the chemistry between the two leads.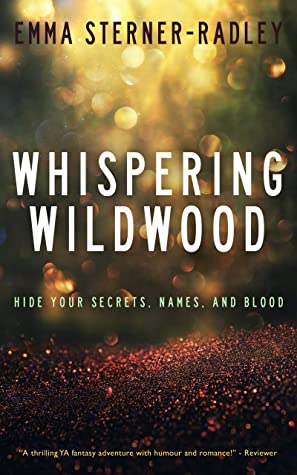 DNF only a couple of chapters in. I didn't click with the writing style, though I still think the story sounds fun.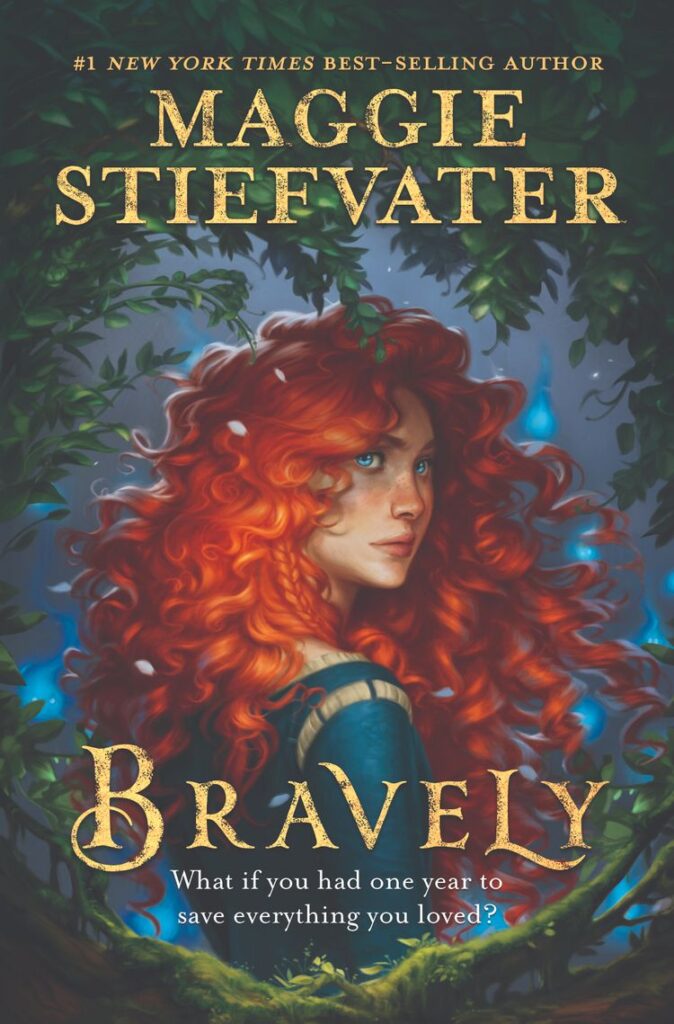 Another one I didn't love as much as I'd hoped to, despite my love of Stiefvater's work. It was very slow and I found myself not all that invested until the last 25%.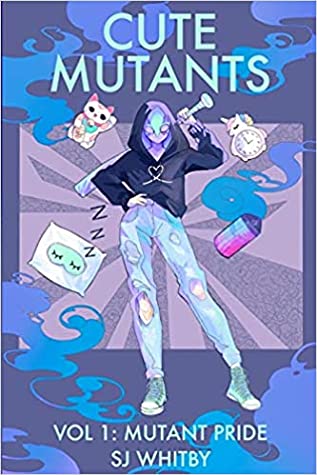 This was fun! Not my favourite YA fantasy about superheroes as it had a slow start, but it was interesting and has super diverse queer rep.
The 12 Challenge
If you're on Instagram, you might've seen the 12 Challenge going around at the beginning of the year. The goal is to read 12 books recommended by 12 friends, and I'm going to be participating!
These are the 12 books that have been recommended to me by 12 of my Instagram friends.
I've read four so far:
Always Eli by Charlie Novak: cute and sweet. My fist novel by this author, but it certainly won't be my last.
Off Balance by Jay Hogan: incredibly lovely and one of my favourite reads of the month.
Let There Be Light by A.M. Johnson: Camden and Royal were absolutely perfect together and the writing was just beautiful.
Cute Mutants by SJ Whitby: this was a fun take on superheroes with great queer rep.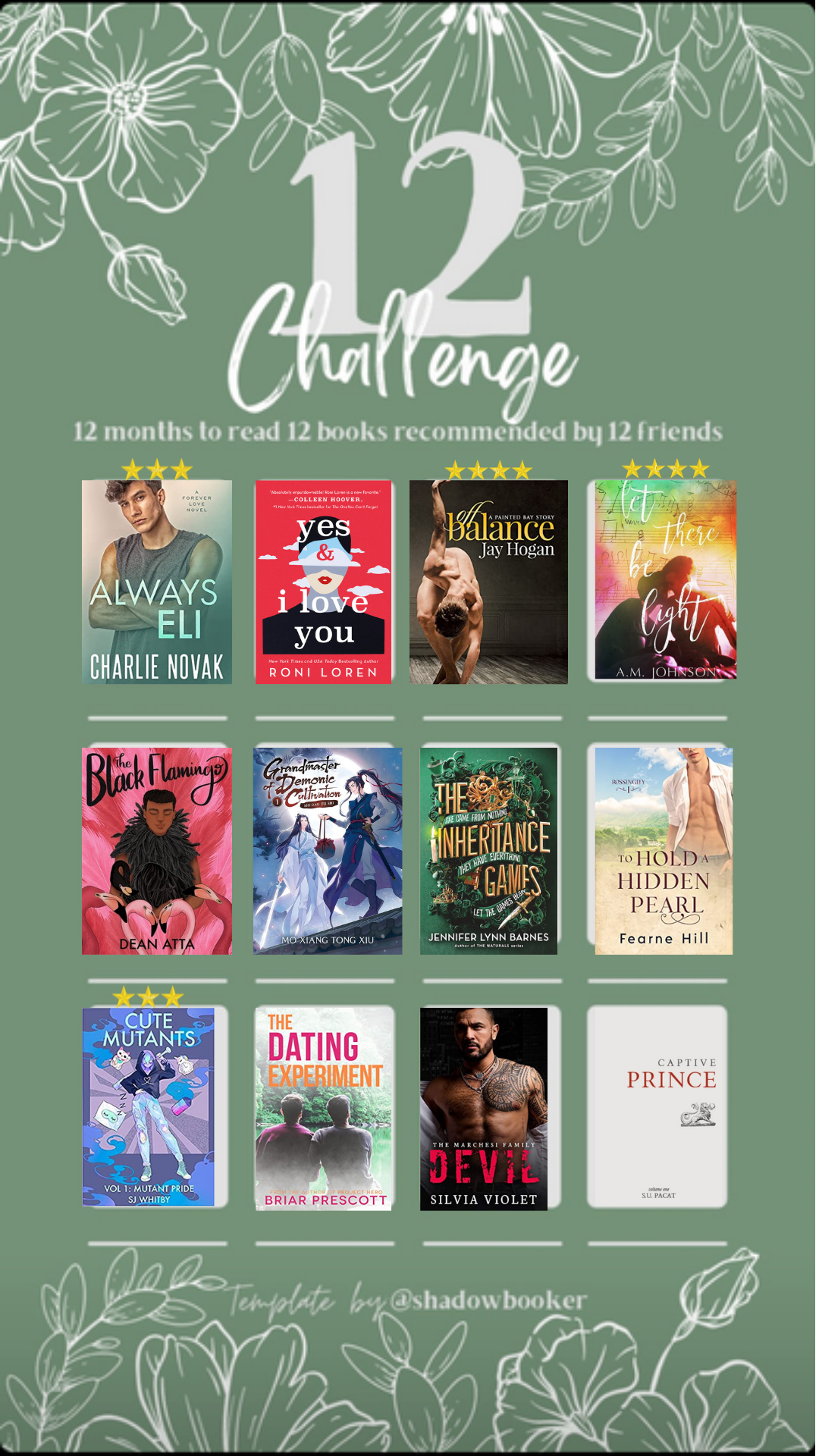 On the writing front
Did you miss my new release, Sweet to the Core (Lighthouse Bay #3)? Check it out below and find out why reviewers have been saying that it's just as sweet as the title suggests!
Dev has pined for his cousin's best friend for years, but no matter how hard he wishes, Clark sees him as nothing but a friend. And it's as a friend that Clark comes to him for help.
Clark's father is on the brink of losing his house and the fastest way to make a quick buck is to win the $10,000 prize in the inaugural Sweet to the Core apple baking contest. Only problem? He's never baked anything that hasn't come out of a box.
But Dev has. As a baker, he's Clark's best chance.
For the first time, Dev has something Clark wants. Only problem? Dev needs the prize for himself. The only thing he wants—besides Clark—is to buy the local lighthouse where he last spent time with his parents before they died.
Working together means opening a lot more than a barrel of apples, though. They may have found the recipe to love.
But will Dev have to give up the only connection he has left to his parents in order to have it? Or will Clark let his father down? They can't both have everything.
Or can they?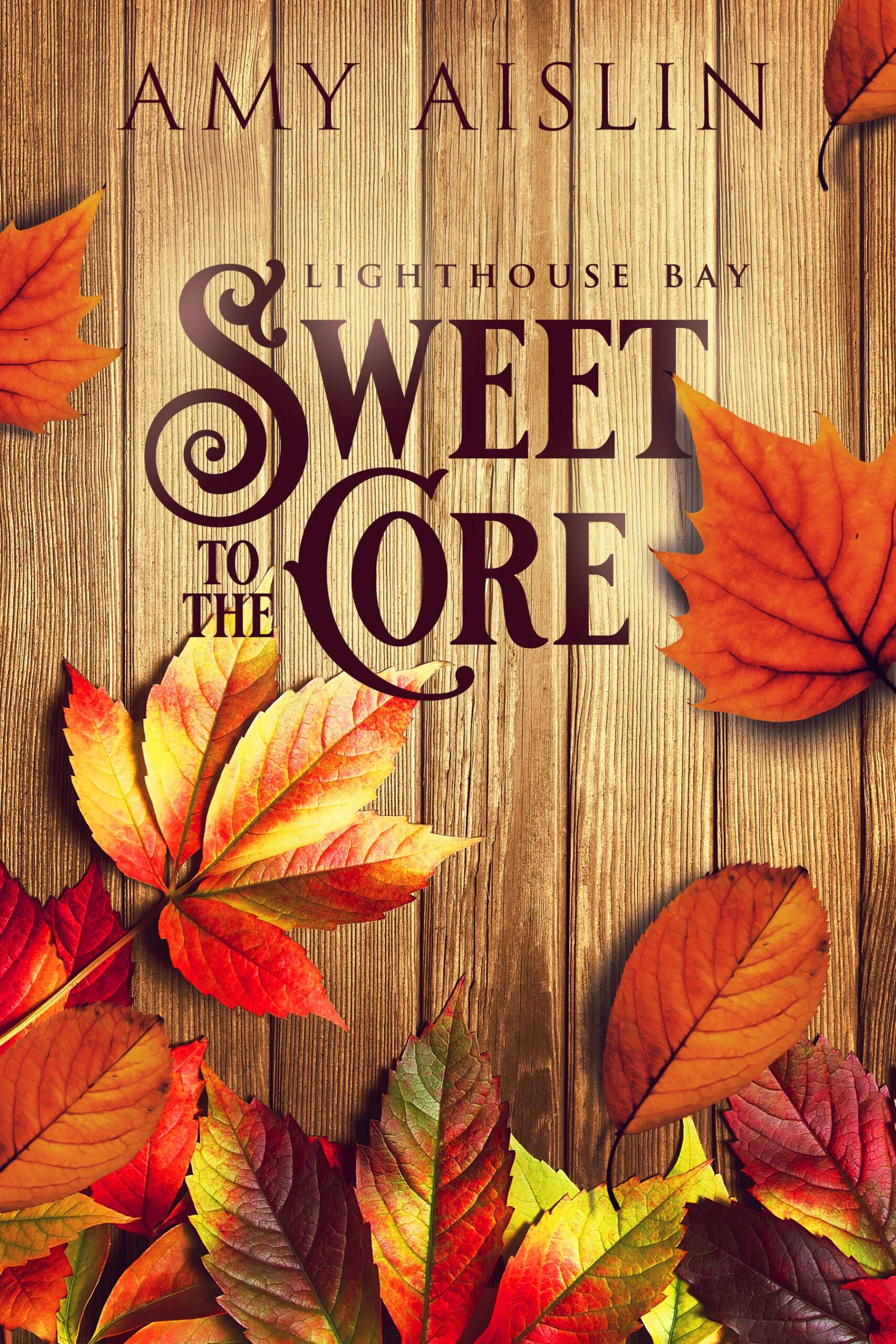 In other book news, my current WIP is called A Gift-Wrapped Holiday and I completed the first draft in May and sent it to my beta readers! I'm currently working on their revisions and then the book will go to my editor before the end of this month. A Gift-Wrapped Holiday has a small town, a divorced dad, and a California boy suffering through a wintery Maine Christmas. Check out the blurb here. This one is coming November 22, right in time for the holidays, and you can pre-order it here.
I'm currently working on the character backgrounds and outline for my next WIP, which will be the sixth Stick Side book. I plan to start writing it on June 1, with a tentative release date of late December or early January. Can you guess which couple Stick Side #6 will be about?
And finally, don't forget to check out the Your Book Boyfriend's Boyfriend giveaway on Prolific Works, where more than 100 m/m romance novellas are available free until the end of the year. My contribution is Chasing Sunsets! Check out the cover and blurb below!
Check out all of the books here.
↓
↓
↓
↓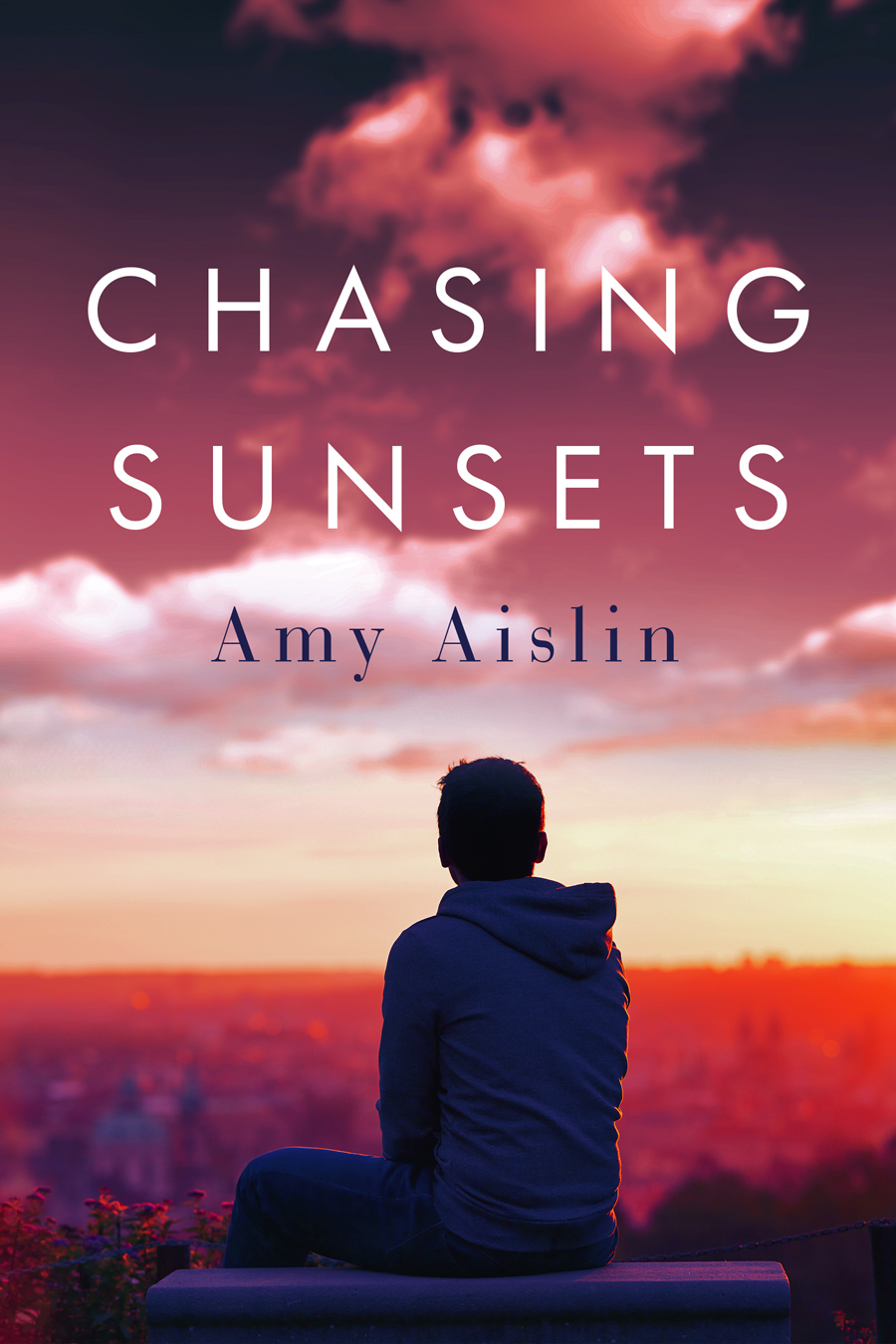 A sex scandal wasn't how NHL player Dane Roxborough imagined starting his summer. Neither was fleeing Boston with his tail between his legs. Seeking refuge at his parents' inn in his hometown, all he wants is to hide from the press…and reconnect with his college sweetheart.
Grant Lilly's had enough of broken hearts. Sure, Dane still owns his, but that doesn't mean anything when Dane left him to play hockey once already. Grant has a life and a career in Glen Hill, and he doesn't need Dane resurrecting old feelings.
Amid Green Mountain summer nights, can Dane and Grant chase the sunset to their happily ever after?
For a chance to win a $5 Amazon gift card (or a gift card to the e-store of your choice), leave a comment below. Tell me what you're looking forward to reading in June, tell me if you spotted any favourite reads above, or tell me who you think Stick Side #6 will be about! I'll choose a winner on June 3.