Before I start with my usual monthly bookish content, a fun announcement…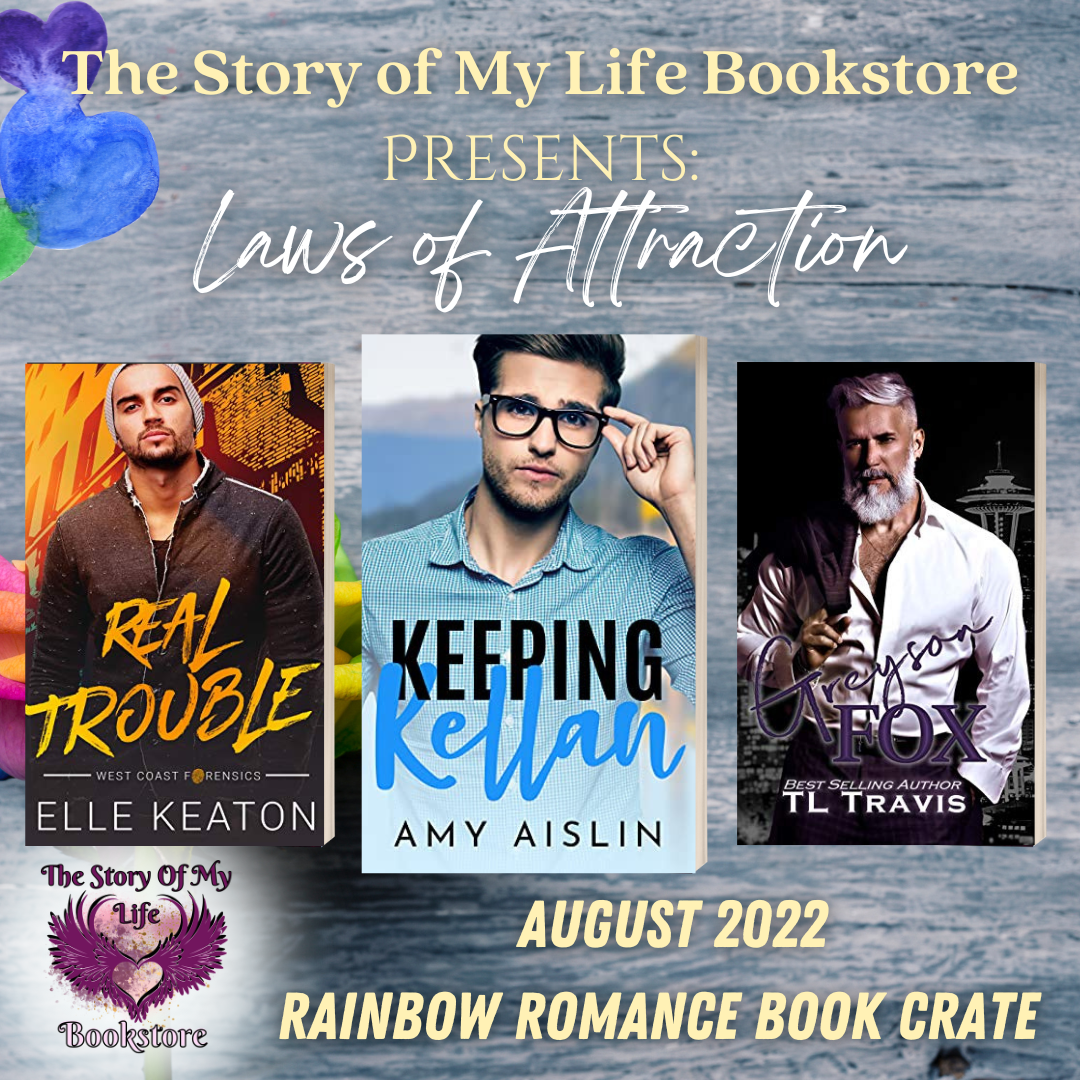 I'm super excited to announce that one of my books will be featured in an m/m romance book box in August!
The Story of My Life Bookstore curates indie queer romances for their Rainbow Romance Book Crate monthly subscription box.
Keeping Kellan is going to be one of the books in the August box! It's getting a brand-new, exclusive cover and bookplates (signed by me!) will be in every box.
Also included in each box is Greyson Fox by TL Travis and Real Trouble by Elle Keaton, two authors I admire so much, and I'm so thrilled to be included among their company. The box will also have a few pieces of bookish swag.
Pre-orders for this box are ongoing throughout the month of July, with boxes shipping in the third or fourth week of August.
And now with our regularly scheduled content!
Today, let's look back on June and look forward to July.
Favourite June reads
Secret Service by Tal Bauer was awesome! He does romantic suspense like few others, perfectly blending the suspense and the romance. This book was full of both, and if you've read Tal's other romantic suspense novels, you won't be disappointed with this one. It felt like he went back to his Executive Office series roots with this one and I'm not ashamed to beg for more.
Did you know that I'm terrified of ghosts? Actually, whatever the word is for beyond terrified, that's me with anything ghostly. Yet, for some reason, earlier this month I thought to myself "Let's read a ghost story." Lily Morton's The Mysterious and Amazing Blue Billings was so good, but oh my god, I had to sleep with the light on for three nights afterwards. I really want to read book two and the spinoff, but I'm too chickenshit because I heard they're even scarier

 Help! What do I do?!?!?
I love myself a new Layla Reyne movel, and I picked up Dead Draw the day it was released. It was great! Marsh and Levi were beyond sweet together. Add a fake marriage arrangement, a single dad, and a cowboy hacker, and you've got the makings of what's going to be a great trilogy!
I was lucky enough to receive an advanced copy of Kelly Jensen's upcoming novel, Sundays with Oliver. I've been a huge fan of Kelly's for many years, and Sundays with Oliver was beyond wonderful. As usual, Kelly's penned a gorgeous romance that's full of love and hope and the beautiful, quiet moments between two people falling in love. It perfectly blends romance with family responsibilities and everyday commitments, making it the sweetest of reads. Kelly's writing is fresh and addicting, and reminded me of why I love to read romance novels that feature a slow, gentle slide into love. This novel releases in September, but you can pre-order it now!
I've read every book in Anyta Sunday's Signs of Love series, and while each is enjoyable, I've liked some more than others. Sagittarius Saves Libra goes at the top of the list. This book was hysterical. There were so many LOL moments. It's Anyta Sunday at her best, with a slow-burn romance, a hilariously clueless MC, the local cop he enters into a fake relationship with, a twin swap, and so many shenanigans.
Skyhunter by Marie Lu was my first book by this author, and I picked it up because it was on sale on Chirp. I'm so glad I did, because I enjoyed this story so much. It's a young adult novel set in a dystopian/fantasy world ravaged by war where a female soldier meets an enemy soldier who might hold the key to ending the war. It's got great worldbuilding, a likeable main character, and a cast of three-dimensional side characters to round out the story.
Books I'm looking forward to reading in July
A Little Bit Country by Brian D. Kennedy came in my May Rainbow Crate book box. First of all, the cover is gorgeous. Second, this sounds like my kind of book. It's billed as a "heartfelt and funny contemporary romance inspired by Dollywood, about two boys who fall in love against the backdrop of a country music-themed amusement park."
I've only read two or three books by Lisa Henry, but I've enjoyed all of them, and I've had Because of Ben on my radar since it's release this past January. It's got one bad boy rockstar and a man who doesn't know if he can be gay in his fundamentalist Baptist family. Sounds kind of angsty, but I've been in the mood for that lately.
The Dating Experiment by Briar Prescott was recommended by a friend for the 12 Challenge (more on that below). This opposites-attract romance sounds like it'll be full of the warm fuzzies.
Daughter of the Moon Goddess by Sue Lynn Tan is described as an "epic fantasy inspired by the legend of the Chinese moon goddess, Chang'e, in which a young woman's quest to free her mother pits her against the most powerful immortal in the realm." I received a signed copy in my Fairyloot book box this past February, and its gorgeous cover has been calling to me ever since. I'm hoping to make time for it in July.
Jade Fire Gold by June CL Tan is another Fairyloot box book that I received in the latter half of 2021. It's said to have a slow-burn romance, dangerous magic, and fast-paced action.
Heat Wave by TJ Klune is the final book in the Extraordinaries trilogy. Did you know that I've had a Netgalley ARC sitting on my Kindle since April, but I totally forgot about it until last week? Oops.
TBR Wrap-Up: June
On last month's High Five Friday post, the books below were on my TBR list. Here's what I thought about them.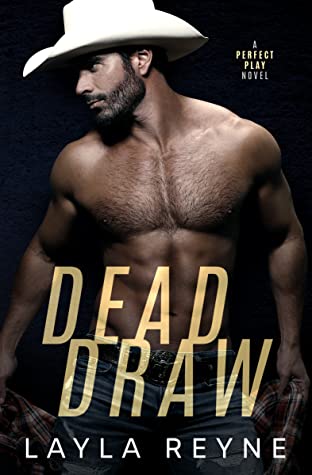 One of my favourite reads of the month, Marsh and Levi were super sweet together.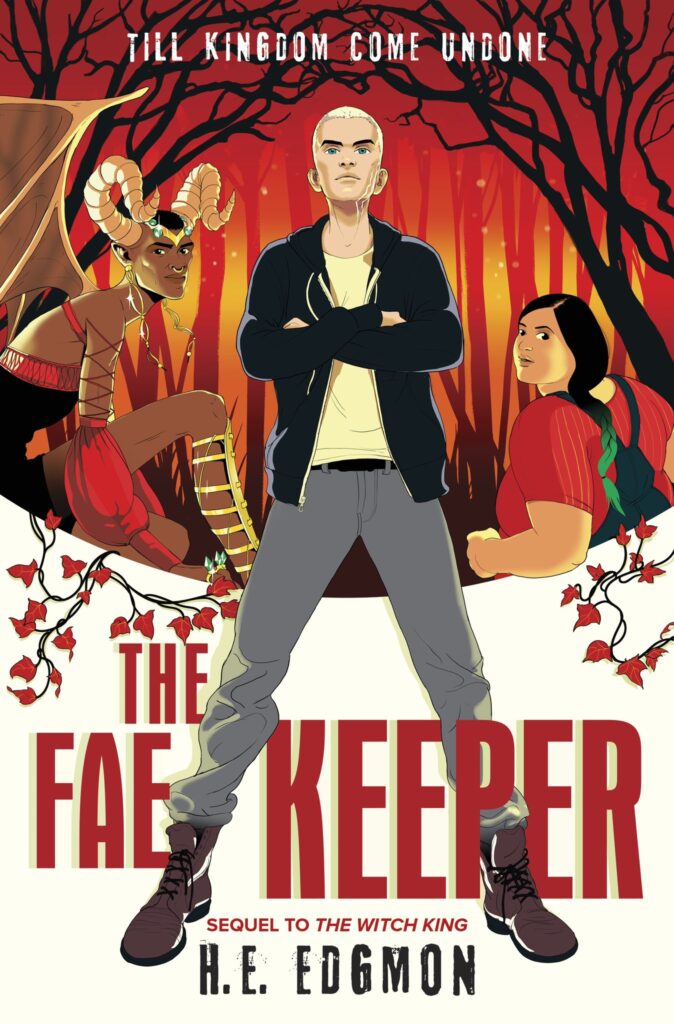 The pacing was a little slow on this one, and truthfully, I almost DNF'd a couple of times. I'm glad I didn't because it eventually picked up, and it nicely rounded out the events of the first book in this duology.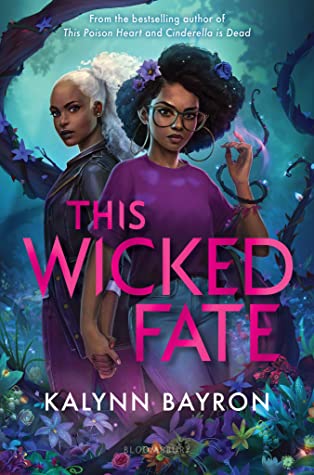 Like The Fae Keeper, this is another book that didn't live up to its predecessor. Enjoyable, but very slow, and it seemed to meander in the middle without going anywhere.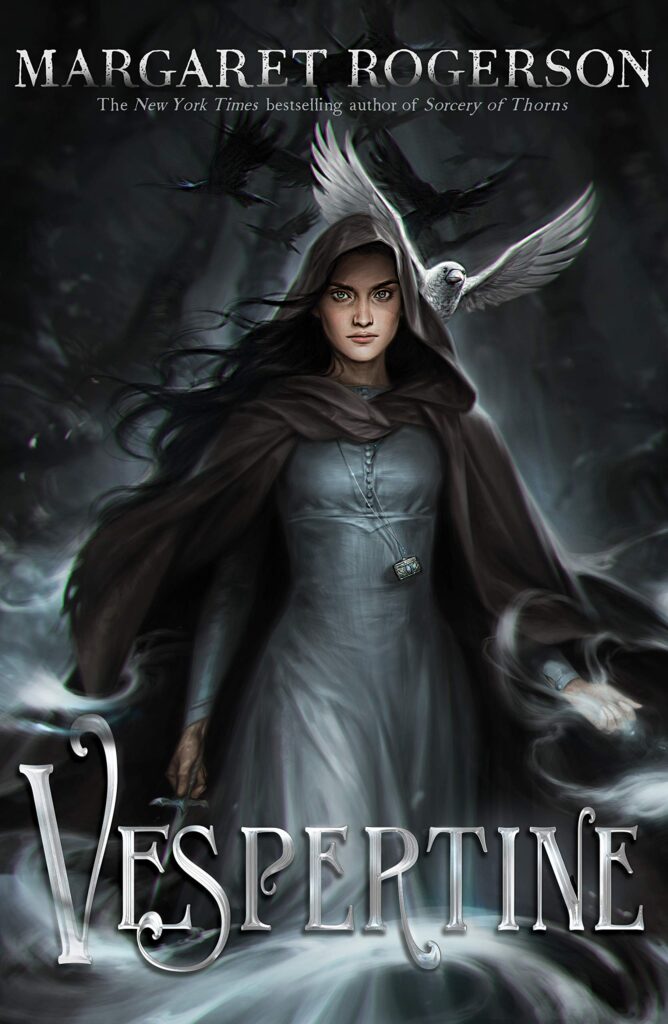 Devoured it in two sittings. Overall, this was great! (I just wanted more romance, which I realize is a lot to ask in a book about a nun

.)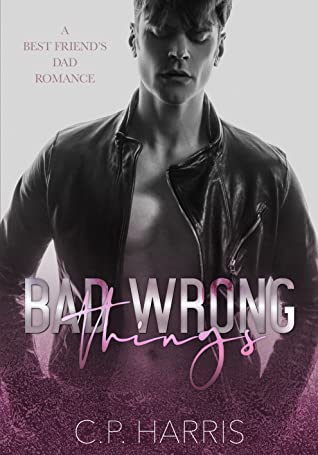 I liked it, but it was overly long. It had no subplot, and for the length of this novel, it really needed one. Without it, it felt like the romance got dragged out endlessly. Really liked C.P. Harris's writing style. I'll be checking out more of their books.
The 12 Challenge
If you're on Instagram, you might've seen the 12 Challenge going around at the beginning of the year. The goal is to read 12 books recommended by 12 friends, and I'm going to be participating!
These are the 12 books that have been recommended to me by 12 of my Instagram friends.
I've read four so far:
Always Eli by Charlie Novak: cute and sweet. My fist novel by this author, but it certainly won't be my last.
Off Balance by Jay Hogan: incredibly lovely and one of my favourite reads of the month.
Let There Be Light by A.M. Johnson: Camden and Royal were absolutely perfect together and the writing was just beautiful.
Cute Mutants by SJ Whitby: this was a fun take on superheroes with great queer rep.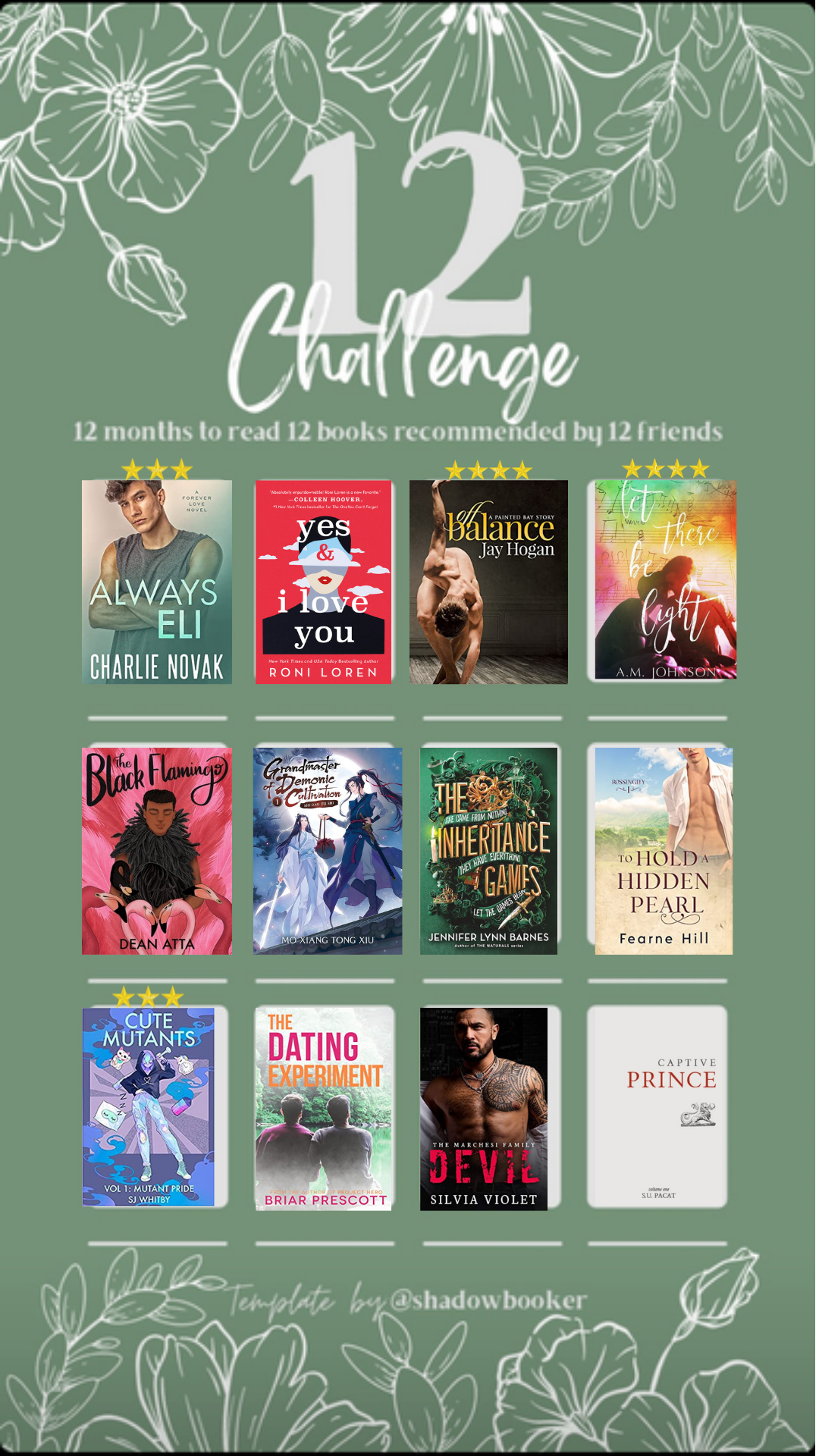 On the writing front
Did you miss my new release, Sweet to the Core (Lighthouse Bay #3)? Check it out below and find out why reviewers have been saying that it's just as sweet as the title suggests!
Dev has pined for his cousin's best friend for years, but no matter how hard he wishes, Clark sees him as nothing but a friend. And it's as a friend that Clark comes to him for help.
Clark's father is on the brink of losing his house and the fastest way to make a quick buck is to win the $10,000 prize in the inaugural Sweet to the Core apple baking contest. Only problem? He's never baked anything that hasn't come out of a box.
But Dev has. As a baker, he's Clark's best chance.
For the first time, Dev has something Clark wants. Only problem? Dev needs the prize for himself. The only thing he wants—besides Clark—is to buy the local lighthouse where he last spent time with his parents before they died.
Working together means opening a lot more than a barrel of apples, though. They may have found the recipe to love.
But will Dev have to give up the only connection he has left to his parents in order to have it? Or will Clark let his father down? They can't both have everything.
Or can they?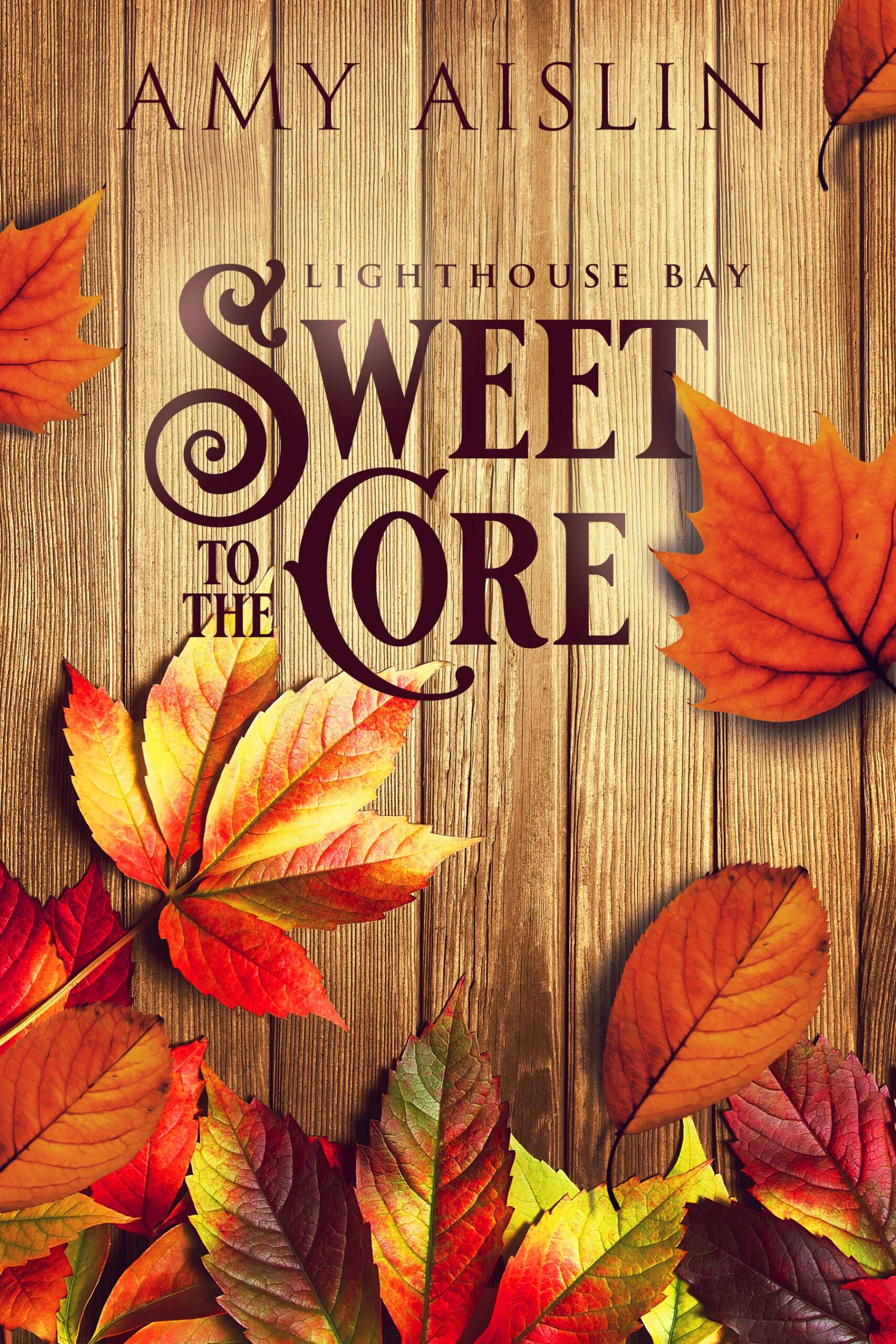 In other book news, I'm about a week away from wrapping up revisions on A Gift-Wrapped Holiday before it goes to my copyeditor! Revisions are kicking my ass

 They were supposed to be finished by now, but because I needed to make more changes than I had anticipated in order to fully flesh out the story and the characters, I had to move my copyedit date back by two weeks. Not the end of the world…I'm way ahead on this novel that's releasing in November, but I don't like missing deadlines, even self-imposed ones. A Gift-Wrapped Holiday has a small town, a divorced dad, and a California boy suffering through a wintery Maine Christmas. Check out the blurb here. This one is coming November 22, right in time for the holidays, and you can pre-order it here. And if I can make it work, you might get the audiobook at the same time as the ebook and paperback in November.
My current WIP is called Star of the Game and it's book six in the Stick Side series! I started writing it on June 1 and I've loved diving back into this world again. Star is Felix and Emery's story—you met both characters in Stick Side #5, Two-Man Team. This is a friends-to-lovers romance with some forced proximity/roommate vibes, some major UST, a larger than life NHL player trying to make up for a past mistake, and a musician/songwriter who's words have dried up. Look for that coming December 27!
And finally, don't forget to check out the Your Book Boyfriend's Boyfriend giveaway on Prolific Works, where more than 100 m/m romance novellas are available free until the end of the year. My contribution is Chasing Sunsets! Check out the cover and blurb below!
Check out all of the books here.
↓
↓
↓
↓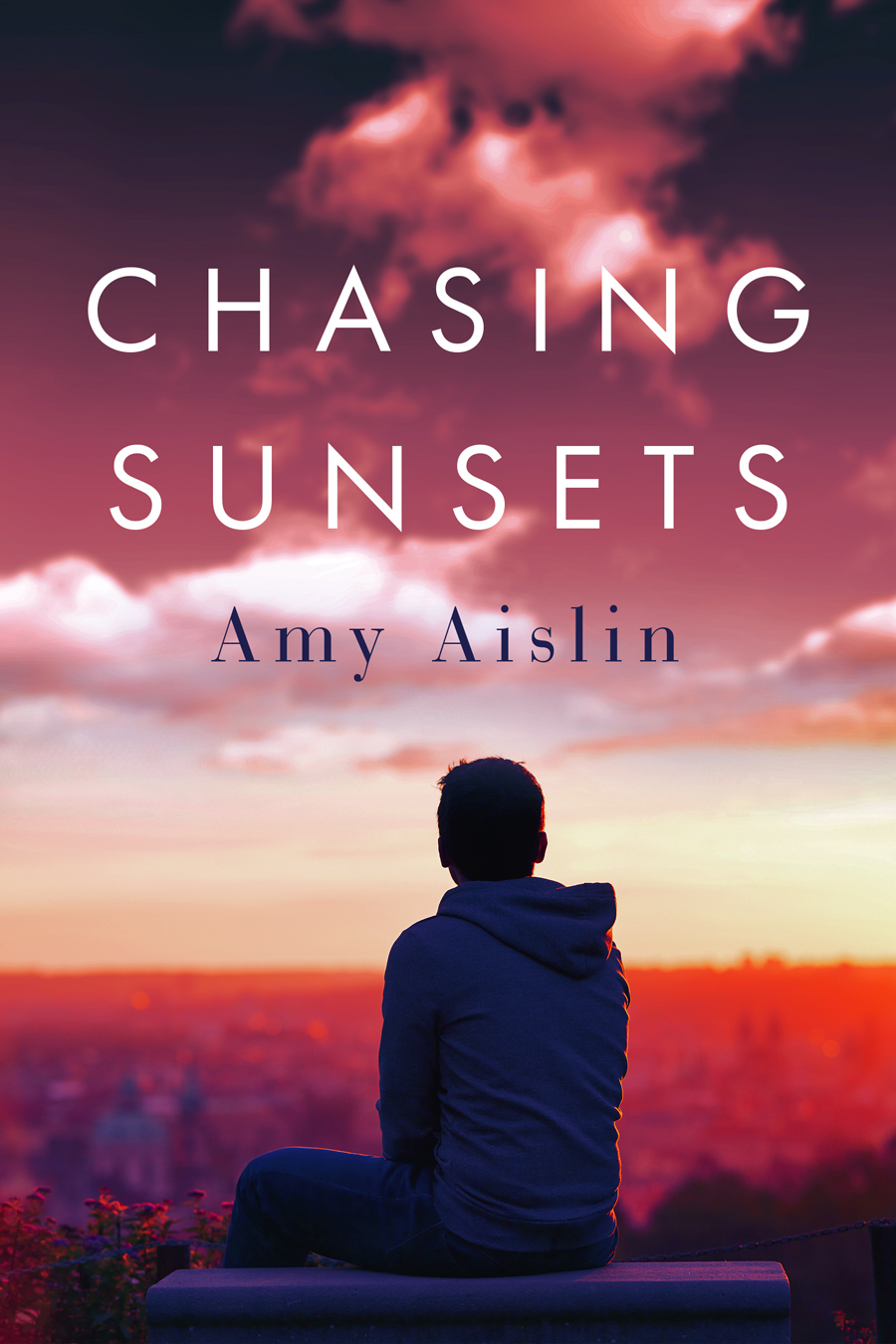 A sex scandal wasn't how NHL player Dane Roxborough imagined starting his summer. Neither was fleeing Boston with his tail between his legs. Seeking refuge at his parents' inn in his hometown, all he wants is to hide from the press…and reconnect with his college sweetheart.
Grant Lilly's had enough of broken hearts. Sure, Dane still owns his, but that doesn't mean anything when Dane left him to play hockey once already. Grant has a life and a career in Glen Hill, and he doesn't need Dane resurrecting old feelings.
Amid Green Mountain summer nights, can Dane and Grant chase the sunset to their happily ever after?
What was your favourite read of the month?