Welcome to my October blog post. In today's post:
My favourite reads of October.
What I'm looking forward to reading in November.
A writing update:

The blurb for Game On (Vancouver Orcas 3)
An update on the cover reveal for Get Frosted
Melnik's story

A look at the new Lighthouse Bay trilogy covers.
I had a very meh reading month. I was busy writing, for one thing, so I didn't have a lot of time for reading, and when I did, a lot of what I picked up was a sad three stars or less.
One book that I really enjoyed was May Archer's Bone to Pick, which is book 3.5 in the Sunday Brothers series. It was previously available on her Patreon, and when it became available to purchase, I scooped it up.
I listened to this on audio, and Michael Dean did as great a job as always. Bone to Pick was short and cute and full of laughter—so basically your typical May Archer book. It's not a long listen, only about four hours, so if you're looking for something short and sweet to fill your time between other books, give this one a go.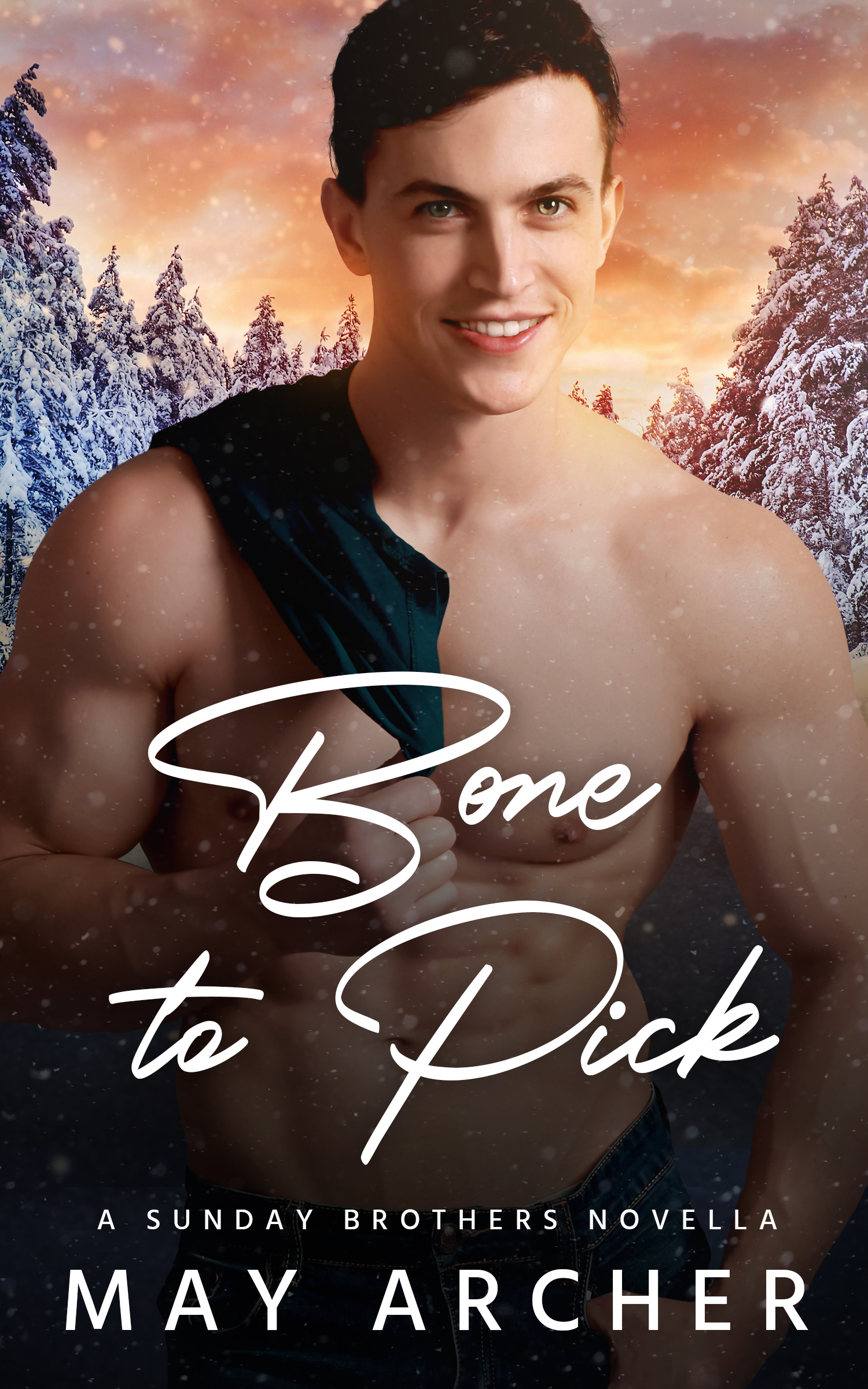 Books I'm looking forward to reading in November
I've been in a bit of a weird book slump lately where I can't seem to get into anything and I can't seem to decide what I want to listen to or read next. So I'm keeping my November TBR short in case my mood-reader self isn't in the mood for anything.
Twelve Bones by Rosie Talbot is the sequel to Sixteen Souls, which I read earlier this year and loved. I had a feeling there'd be a sequel since there were still some unanswered questions at the end of Sixteen Souls, but then I forgot all about it. So I'm excited to pick the new one up!
One of my readers recommended You're My Beat by Zarah Detand in my Facebook Group. It's billed as a super slow-burn (always my jam) and fairly angsty (not at all my jam), but I'm curious enough to give it a go, probably on audio. Plus, since nothing else is holding my interest lately, maybe something different than my usual low-angst preference will keep me invested.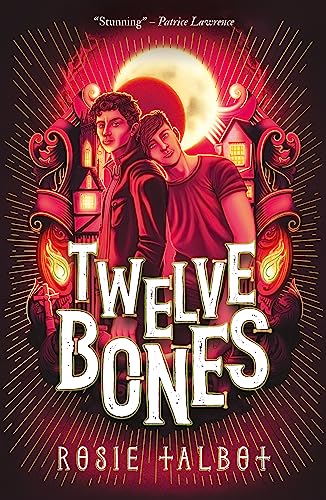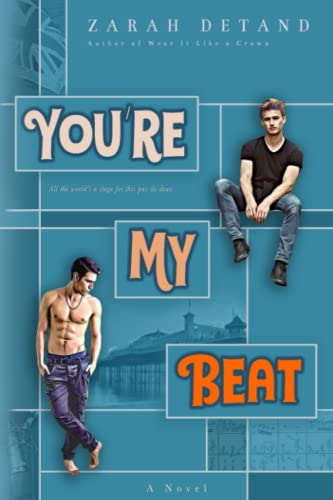 Game On (Vancouver Orcas 3)
The first draft of Dorian Shore's story is this close to being complete! I adore how his story turned out and I think you will too. Dorian is prickly and fun and he speaks his mind and he has walls up that are about 12,000-feet tall. But his love interest sees right through him, which throws Dorian for a loop.
Game On will release in late January, but here's the draft blurb to whet your appetite:
***
When he broke off his engagement to his team captain's brother the day before their wedding, Jamie Jamieson swore he'd never get involved with anyone associated with a teammate again. Getting traded to the Orcas is a chance at a fresh start, but one glance at his new housemate, and Jamie knows he's in way over his head.
Dorian is his new coach's cousin. And his team's social media coordinator. And his housemate.
It's the trifecta of bad ideas.
Dorian Shore doesn't do hockey. He's lived by that rule for years, ever since a season playing as a kid left him with emotional scars. But his new housemate—a big, buff, beautiful athlete who gets under his skin—makes him seriously consider doing a hockey player.
It's not a good idea.
They live together.
They work together.
When the sparks between them ignite, will it be game on or game over?
***
You can pre-order Game On here.
Get Frosted (Christmas Falls 3)
My contribution to the Christmas Falls multi-author series is Get Frosted, a brother's best friend romance set in a Christmassy small town.
Get Frosted is a brother's best friend, rivals to lovers romance, and I can't wait for you to meet new characters Mik and Rudy. Releasing into Kindle Unlimited on November 21, stay tuned for the cover reveal coming November 3!
Check out all the books in the series here and/or follow our Facebook Page for updates: https://www.facebook.com/XmasFalls/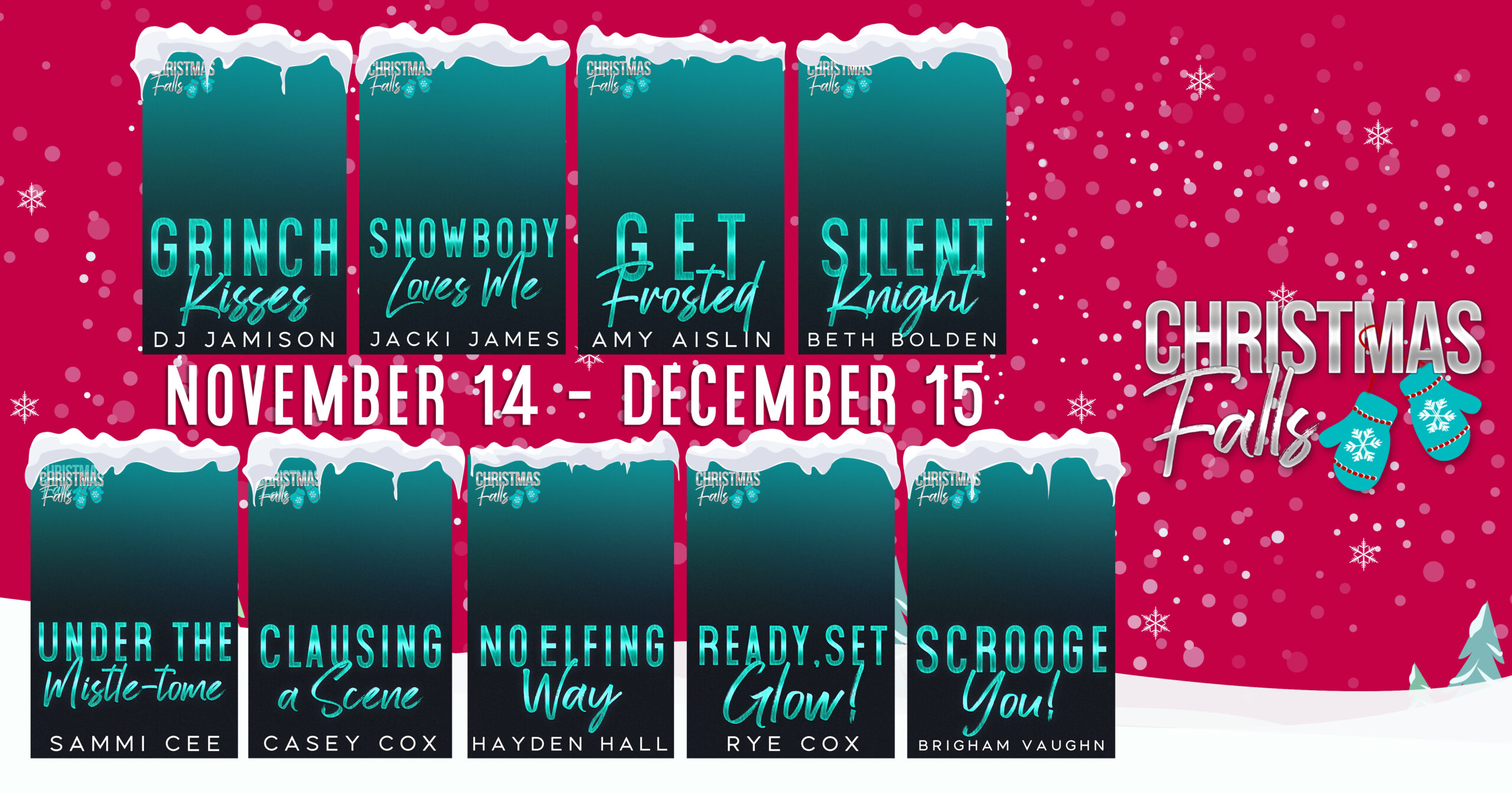 Melnik's Story
Who is Melnik, you ask?
(And if you have to ask, I guess you haven't read Star of the Game (Stick Side 6). *gasp*)
Jesse Melnik was introduced in Star of the Game as an NHL player who plays for Vancouver—a bully of an NHL player with a massive chip on his shoulder. He reappeared very briefly in Game Changer (Vancouver Orcas 2) as a changed man, someone trying to make amends and be a better person.
One of the most common questions I received after the release of Star of the Game was "Is Melnik going to get his own story?"
Well, I'm happy to confirm that yes! He is! With the drafting of Game On coming to an end, I plan on using the first two weeks of November to work on character backgrounds and plot for Melnik's story, and I'll start writing it mid-month. What's it going to be about? No idea! But don't expect to see the same Melnik as you saw in Star of the Game. He's done a lot of growing up and soul-searching since then, and while all of that will be addressed in his book, Melnik's story will ultimately be one about redemption, learning to deal with grief, and living life to its fullest.
(Also, keep in mind that the Stick Side series takes place between 2008 and 2016…technically, Star of the Game and chip-on-his-shoulder Melnik take place in early 2016, but Game Changer and changed-man Melnik take place in early 2023. That's seven years for Melnik to grow and learn and get his shit together. Melnik's story will take place post-Game Changer, so in current day.)
(Book timeline, in case you're curious: https://my.visme.co/view/x4e0xonq-owplnm7793vn2zd6.)
I'm aiming to have Melnik's story release in March or April 2024.
New Lighthouse Bay covers!
If you missed the announcement in my Facebook Group or my newsletter, the Lighthouse Bay trilogy is getting a makeover! Check out the new covers below.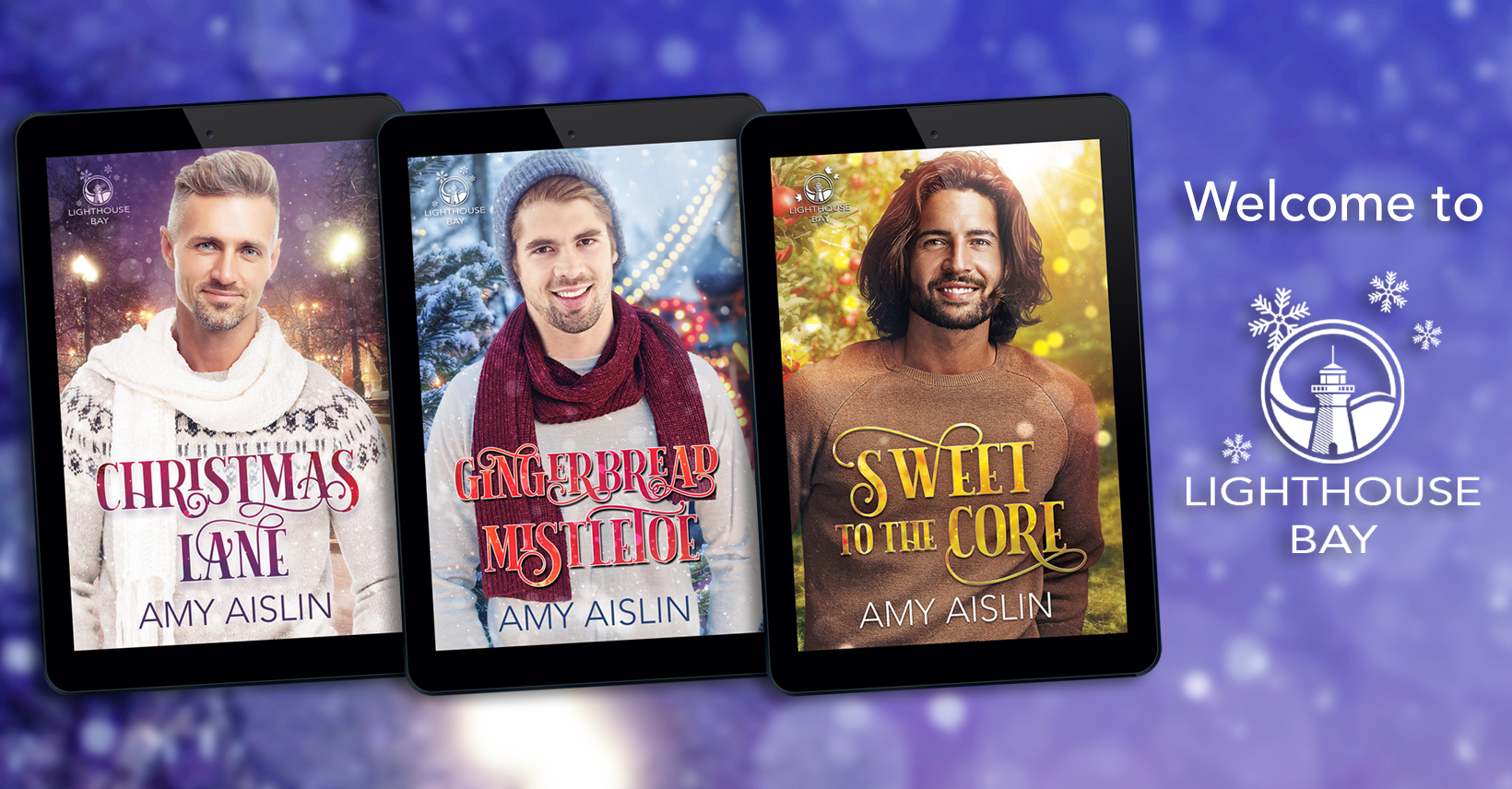 New cover FAQs
But, Amy, why? We love the original Lighthouse Bay covers.
I know! So do I! But unfortunately, they're not to market, and because of that, they don't sell as well as they should. I'm hoping that by recovering them and making them more to market, it will get new eyes on them.
When are the new covers going live?The new covers will be uploaded to all vendors on Monday, November 6. This is to allow anyone who adores the current covers the chance to purchase them in paperback until then.
Will I still be able to buy the old covers once the new ones are uploaded?No. The new covers will be uploaded for both the ebooks and paperbacks. You have until November 6 to purchase the existing paperbacks via Amazon or order a signed copy from my store here.
Will the illustrated edition paperbacks still be available?Yes! Those aren't going anywhere.
Who designed the new covers?The amazing and super talented LC Chase, who also did the cover for A Gift-Wrapped Holiday!
I own the ebooks with the original covers. Will the cover be updated once you upload the new covers?
No idea. Sometimes vendors push updates through to e-readers automatically, and sometimes you need to Sync or manually update your e-reader for any updates to books to take effect. I have no idea what will happen here.
Got a question I haven't answered? Let me know by emailing me or filling in this form.
What's on your reading docket this month?