Today, let's look back on April and look forward to May.
Favourite April reads
I read 15 books in April and DNF'd one—but we won't talk about that one because nobody cares. My favourite few of the month are below. Just click on the images to be taken to the book's Amazon page.
Storm From the East and Southern Sun, Northern Star by Joanna Hathaway are books two and three in the Glass Alliance series, and they are stunning! I binge read all three books over the Easter long weekend and was left a heaping, sobbing, snotty, unconsolable mess. This series is, without a doubt, one of the best I have ever read. It's heart-wrenching. It's moving. It's utterly bittersweet. I laughed, I cried buckets, my heart was in my throat more than once, and I rooted so, so hard for both Ali and Athan and they're separate groups of friends, family, and allies.
I adored The Jock by Tal Bauer. Gay college sports romances are my jam and this one was no different. Justin and Wes were adorable and lovely together, and I loved that they were all in, no hesitation. This book is full of love, team spirit, friendship, family bonds, sacrifice, and adorable moments between Justin and Wes that me sigh in happiness.
S.E. Harmon's second chance romance, Coddiwomple, was awesome and I devoured it in one sitting! I loved that Journey and Cameron remained friends after their break-up years ago, and I loved the slow burn push/pull between them in the present day. This was quite funny and witty and I found myself LOLing in several places. Just all around loved it.
I loved The Sheltering Tree by J.R. Lawrie soooooo much! It was almost insta-lovey but not quite. Alastair and Jay had the kind of insta-connection that made everything else that followed once they met so worthwhile. The writing is beautiful, the characters are endearing, the steam is steamy. Alastair and Jay are wonderful together, just so damn lovely and adorable and I could read an entire second book about them.
Perfectly Us by Jaclyn Osborn was so good! While it's relatively low-angst, it nevertheless deals with some heavy topics: suicide, depression, anxiety, and sexual identity. Alex and Shiloh are so freaking precious. Alex's optimism in the face of everything he's been through is the sunshine to Shiloh's more somber thoughts and personality. They were "awww"-inducing cuteness, there for each other every step of the way. And that epilogue! It's everything I've ever wanted in an epilogue. (Also, how fun is that cover?!)
Books I'm looking forward to reading in May
I've been eagerly waiting for We Free the Stars by Hafsah Faizal since I read book one in this duology (We Hunt the Flame) in the summer of 2019. It was one of my favourite reads of 2019 and now that the sequel has finally arrived on my doorstep after many shipping delays, I can't wait to dive into it and find out how this series ends.
The Bright and the Pale by Jessica Rubinkowski is one of those books that wasn't even on my radar until it arrived in my March Fairyloot box earlier this month. It's billed as the "thrilling first book in an epic Russian folklore–inspired fantasy duology filled with page-turning romance, tragedy, magic, and monsters."
Fragile Remedy by Maria Ingrande Mora came in my March Rainbow Crate book box. This is an m/m opposites attract dystopian/sci-fi novel with found family themes.
I'll be continuing making my way through Lily Morton's books in May. This month, it's After Felix. And I'm sad to say that I'm almost running out of Lily Morton books *sobs* Anyone have any recommendations for who I should read after that?
I adore Jenn's Burke's Not Dead Yet series, so I can't wait to start the spinoff with the release of All Fired Up in mid-May.
Silent Knight by Layla Reyne is coming out soon and I'm so excited! I loved the previous books in this series and can't wait to see how it all ends for this cast of cool characters.
On the writing front
Keeping Kellan is drafted and off to my copyeditor! And even better…
I have a cover, a release date, a blurb, and pre-order links!
Brant Harkrader is done living by other peoples' rules. He may not know exactly what he wants out of life, but he's perfectly happy letting that question figure itself out while starting a new job as a tour guide.
Too bad the one thing he does want—his sister's BFF—only sees him as a little brother.
Or so he thinks…
Kellan Shelby-Briggs has never shied away from going after what he wants. And what he wants is the important contract that will put his brand new company on the map—and Brant.
Too bad Kellan's career keeps yanking him away just as things heat up between them.
Now that Brant is back in town—up close and personal in Kell's living space—can they finally get the timing right to go after the love that has eluded them both for too long?
In other book news, I'm about 25K words into writing the fifth book in the Stick Side series! It's tentatively called Two-Man Team, but that might still change. Xappa and Stanton's story is slowly coming along and their banter and snark makes me LOL when I write, so…that's gotta be a good sign, right?
Life news
In other, non-book related news…I have a new baby nephew! His name is Dashel and he was born on March 26 at a whopping 8lb 9oz *gasp* Mom and baby are doing great a month later, and Mom and Dad are adjusting to life with a baby and a three-and-a-half-year-old.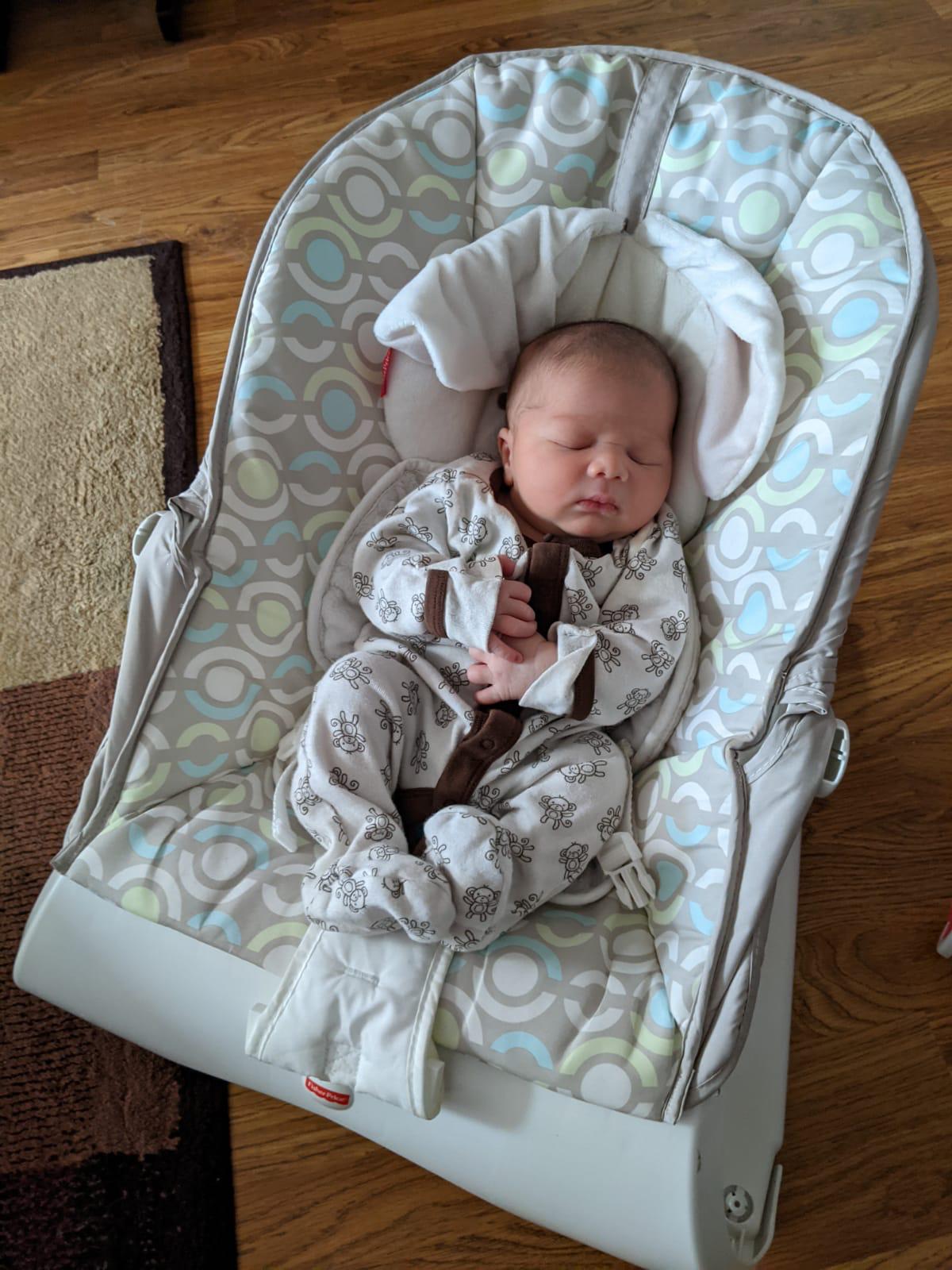 What books are you looking forward to reading in May? Leave a comment below!