With the re-release of The Play of His Life only two weeks away, I thought it might be a good idea to explain what changes were made to this version compared to the original, especially for those of you who have already read it. The changes are minor, but here we go: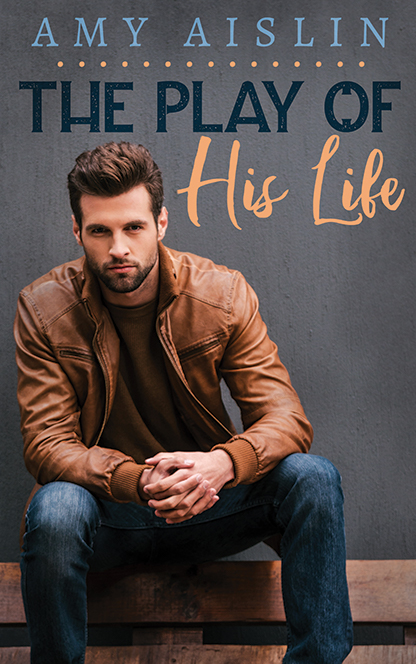 Minor fixes to typos and grammar.
 Clarification of what I'm told was perceived as an inconsistency. The only content change was to add one sentence to clarify.
Everything to do with Shimmer has been removed. The Shimmer content was a requirement by my publisher; upon review of the manuscript when I got the rights back, I felt that it didn't add anything to the story. It's removal does not affect the overall storyline.
The bonus epilogue that was previously available via my newsletter has been included in this new version. The epilogue is only 3,600 words—or six and a half Microsoft Word pages. 
The cover has been updated to this amazing one you see on the left, by Paper and Sage. I always the felt the original cover didn't reflect the actual story, but I didn't have any say—my publisher was trying to stay on theme with a couple of other stories they released at the same time as part of a mini-release. I adore this new version with Riley on the cover, and I hope you do too!
That's it! Like I said, very minor changes, and none of them affect the overall storyline, character arcs, or character development. The only significant change is the addition of the epilogue, which is pure fluff and goodness and doesn't add anything to the story.
The Play of His Life is available for pre-order now, and will be available to read in KU on April 21. The paperback will be available on April 21 as well. If you're a blogger or reviewer, consider signing up for the release blitz hosted by Gay Romance Reviews and help me promote the release. I'd be ever so grateful.
Thank you for coming along on Christian and Riley's journey!