Welcome to my August blog post. Today, I'm looking back on some of my favourite books that I read in August, what I'm looking forward to reading in September, and there's a writing update below. Let's go!
Favourite August reads
It's no secret that I'm a huge Kelly Jensen fan, and her upcoming novel, The Leaving Kind, is her best book to date. This was a gorgeous story about two men finding each other and themselves amid mild upheaval in their lives. I loved how Cam and Vic came together, and I loved how Kelly gave the characters room to grow individually and as a couple. Make sure you grab this when it releases on September 18!
Assassin by Accident by E.J. Russell was lots of fun! It hits the ground running with two intriguing and polar opposite characters. Seb and Nevan were so cute together, and the cast of secondary characters was so interesting. This was honestly just a lot of fun and fantastic on audio!
Books I'm looking forward to reading in September
I've enjoyed Jax Calder's previous books (and enjoyed meeting the author in Australia in April!) and I'm super excited for her newest, The Unlikely Heir. It's described as "a forbidden romance filled with humor and drama featuring a bumbling Prince of Wales and a stern yet dashing prime minister, with a love that could transform a nation." Doesn't that sound fun?
All Hail the Underdogs by E.L. Massey is the third book in their Breakaways series. I loved the previous two books in the series, and even though this new addition is about a new couple, I'm super excited for it anyway. Hockey + enemies to lovers, for the win!
Yes, hi, I'm adding Until You by Briar Prescott to my TBR for only THE THIRD MONTH IN A ROW!! I know. I'm terrible. 🙈 (If you've read it, do me a favour and let me know all the reasons I should read it. I need motivation! Don't ask me why. I've loved all of Briar's books.)
Game On (Vancouver Orcas 3)
In August, I started writing Game On (Vancouver Orcas 3), which is Dorian Shore's story.
Don't tell anyone, but…the pressure I feel to get this story right is immense. I feel like I've built up Dorian's character over the previous two books, and the pressure I've put on myself to get his story right is honestly a little debilitating. It feels like stage fright, but for writing, whatever you'd call that. I've been making up excuses not to write because the thought of writing his story is scary. And that's not a good thing.
But I shall persevere! Little by little, I'm going to be chipping away at Game On over the next couple of months and crossing my fingers that I'm getting it right. Wish me luck?
Get Frosted — Series Announcement (in case you missed it last month!)
I've been talking about Get Frosted for the last couple of High Five Friday posts. Last month, I announced that Get Frosted is part of a multi-author shared world series called Christmas Falls!
Myself and eight other authors have come together to bring you small town Christmas romances this winter.
Check out all the books in the series here and/or follow our Facebook Page for updates: https://www.facebook.com/XmasFalls/
You can find out more about Get Frosted, my rivals-to-lovers, brother's best friend romance here!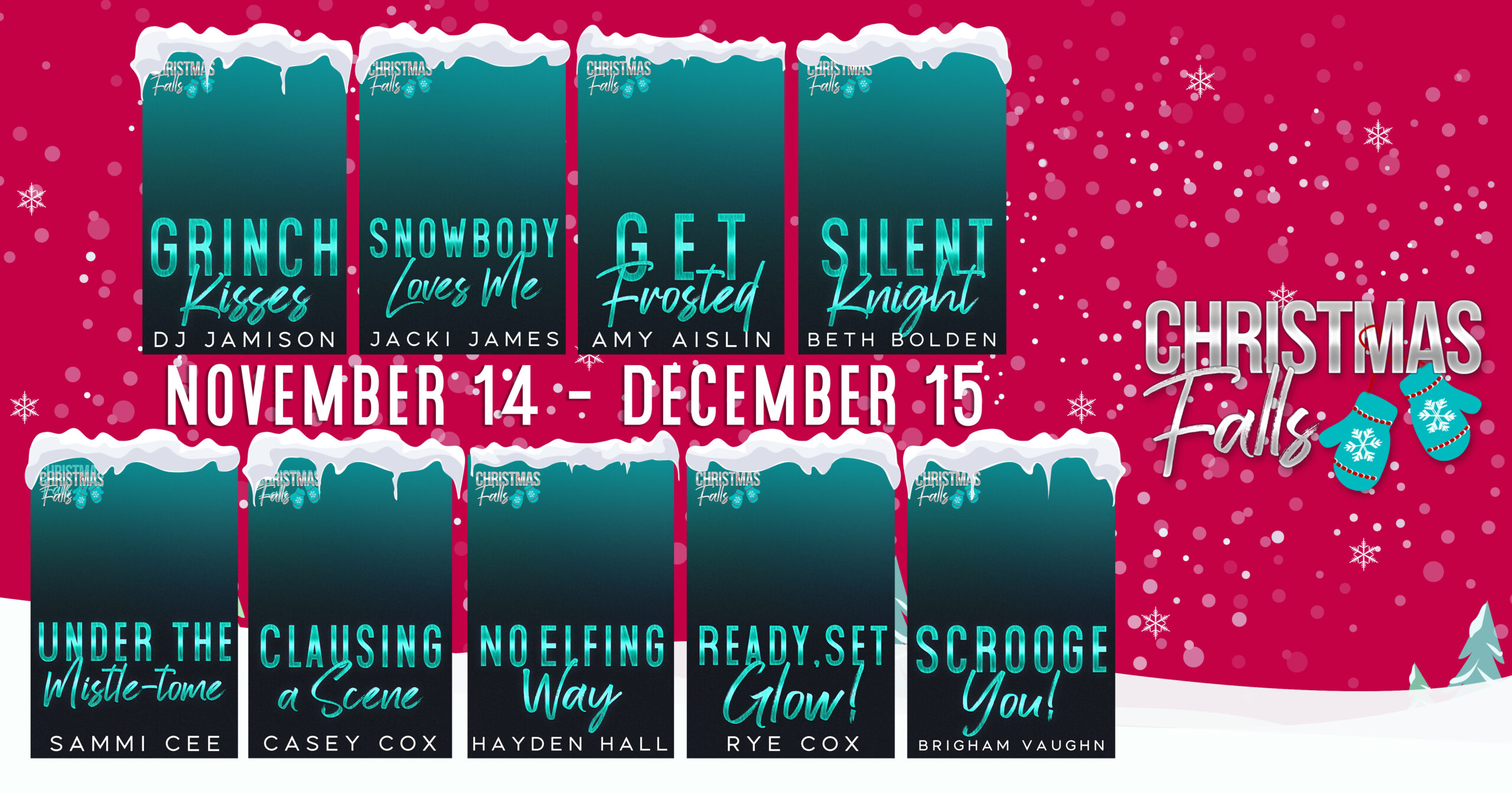 What's on your reading docket this month?