Today, let's look back on September and look forward to October.
Favourite September reads
September was a fantastic reading month! Here are my favourites, in no particular order.
Wildbound by Elayne Audrey Becker is the second book in a young adult fantasy duology. Both books were 5 star reads for me. The characters are well-fleshed out, the world building is excellent, the story is well-paced and keeps you guessing, the main characters are relatable, the romances make sense. It's just so interesting and unique. Definitely a new auto-buy author, for sure!
Absolutely adored E.L. Massey's debut novel, Like Real People Do. Did it end rather abruptly? Yes (but there's a sequel coming). Did the plot tend to meander with no point? A little. Were there a few pieces of dialogue in Spanish with no translation or context given, leaving me lost? Yup. Does it make sense that a 19-year-old who has the reputation of a homophobic dumpster fire in the media would be captain of his NHL team? Not in the slightest. BUT. Eli and Alex are soooooooooo cute. And the secondary characters, most of whom are on Alex's NHL team, were also great, and I loved the diversity representation. It's a very dialogue-heavy novel, but even so, Eli's and Alex's emotions and struggles felt very real.
I'll Give You the Sun by Jandy Nelson is one of my all-time favourite books. I first read it in 2016, and when the audiobook went on sale on Audible a few months ago, I picked up because I'd been meaning to give this a reread for years. Honestly? I think it was better the second time. It's a young adult contemporary novel about family and friendship and forgiveness and love and second chances and learning to be who you're meant to be. I can't recommend it enough. It's excellent on audio too! The narrators just nail Jude and Noah's voices!
Balanced and Tied by Mary Calmes is the fifth book in her Marshals series. If you're looking for a little low-angst escapist romance, look no further. It was sweet without being mushy.
So many people have recommended hockey romance Season's Change by new author Cait Nary, and I'm so glad I finally gave it a chance. It was super slow-burn (my favourite!), Benji and Olly were great, and the side characters were fun.
Beating Heart Baby by debut author Lio Min was an unexpected surprise. This novel came in my Rainbow Crate subscription box, and prior to that, it wasn't on my radar. I hadn't even heard of it! I'm so glad it came to me because it was fantastic. It's a young adult contemporary novel between a pansexual dude and a trans Korean-Japanese boy with a cast of diverse side characters including non-binary rep, lesbian rep, a Black character, and a Latinx character. From the diverse and unique cast, to the relatable main characters, to the friendships, to the emotions, to the writing that had me never wanting to put this book down…I loved everything about it. If you like books about boys and music and friendships, check it out!
The Rookie Year was fascinating. (And if you have an Audible subscription, it's free with your subscription!) It's a short listen, only four hours, but it's packed with interesting tidbits about Sidney Crosby's rookie hockey season. We get to hear from him, as well as his current and former teammates, hockey coaches, parents, and agents. If you're a fan of hockey at all, or even just mildly interested in the sport, give it a listen.
Books I'm looking forward to reading in October
I've enjoyed Roan Parrish's Garnet Run books in the past, so I'm looking forward to her newest, The Rivals of Casper Road. It's not often books are set around Halloween!
The Feeling of Falling in Love by Mason Deaver is a young adult novel featuring enemies to lovers and fake dating. I adored the last book I read by this author, so we'll see if this new one lives up to it.
Book two in Layla Reyne's Perfect Play series, Bad Bishop, releases this month, and I'm saving this read for my plane ride to Vancouver when I heads there on vacation later this month!
Mr. Impossible by Maggie Steifvater is book two in her Dreamer trilogy. It released last year, but I've been sitting on it because I wanted to binge-read books two and three together. And since book three, Greywaren, releases later this month, I can finally read it!
TBR Wrap-Up: September
On last month's High Five Friday post, the books below were on my TBR list. Here's what I thought about them.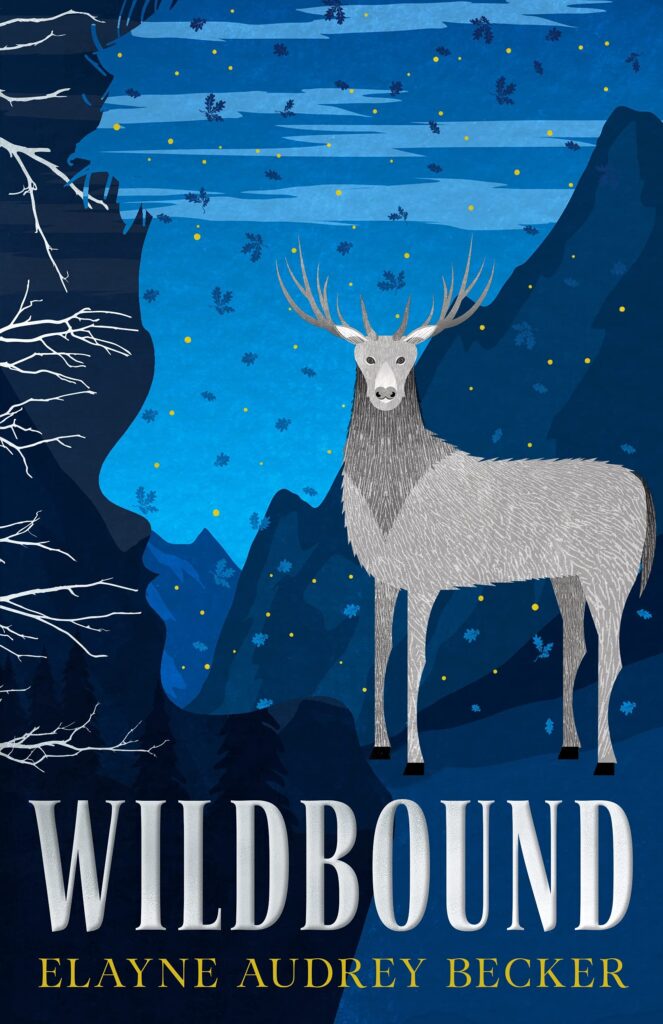 5 stars! This criminally underrated duology is wonderful!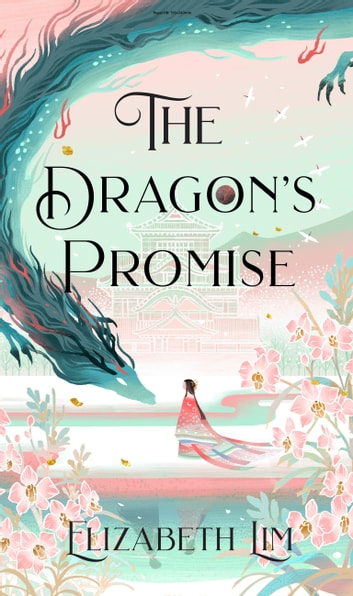 Super enjoyable conclusion to last year's Six Crimson Cranes!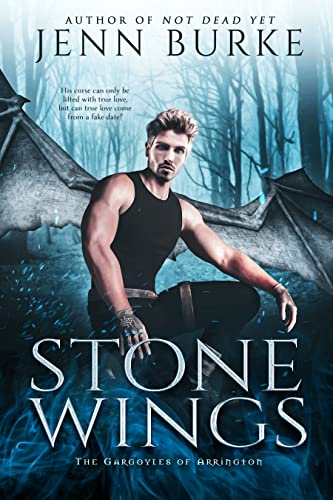 I needed a little bit more worldbuilding, but the relationship between the MCs was cute.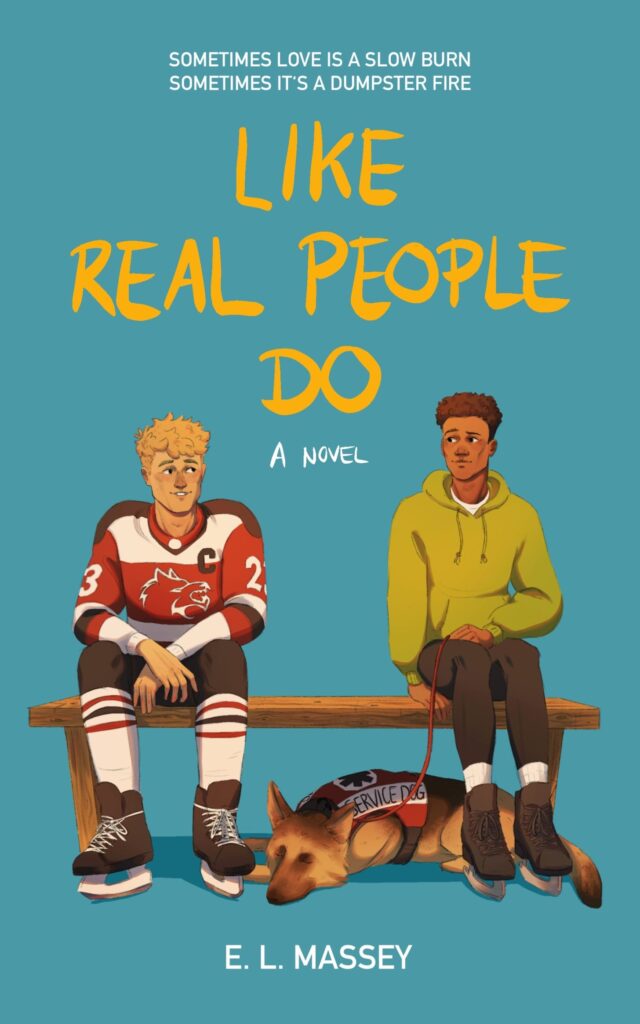 Eli and Alex are soooooooooo cute. I just adored their slow-burn got-off-on-the-wrong-foot-strangers-to-friends-to-lovers romance.
The 12 Challenge
If you're on Instagram, you might've seen the 12 Challenge going around at the beginning of the year. The goal is to read 12 books recommended by 12 friends, and I'm going to be participating!
These are the 12 books that have been recommended to me by 12 of my Instagram friends.
I've read five so far:
Always Eli by Charlie Novak: cute and sweet. My fist novel by this author, but it certainly won't be my last.
Off Balance by Jay Hogan: incredibly lovely and one of my favourite reads of the month.
Let There Be Light by A.M. Johnson: Camden and Royal were absolutely perfect together and the writing was just beautiful.
Cute Mutants by SJ Whitby: this was a fun take on superheroes with great queer rep.
To Hold a Hidden Pearl by Fearne Hill: I ended up DNF'ing this one, though perhaps I would've liked it better had I read it instead if listening to the audio. The narrator makes one of the main characters sound like a pompous asshole, making him unlikeable to the point where I didn't understand why the second main character was attracted to him. Perhaps I'll try reading it at a later date.
The Dating Experiment by Briar Prescott: cute, lighthearted, and kept me entertained for several hours.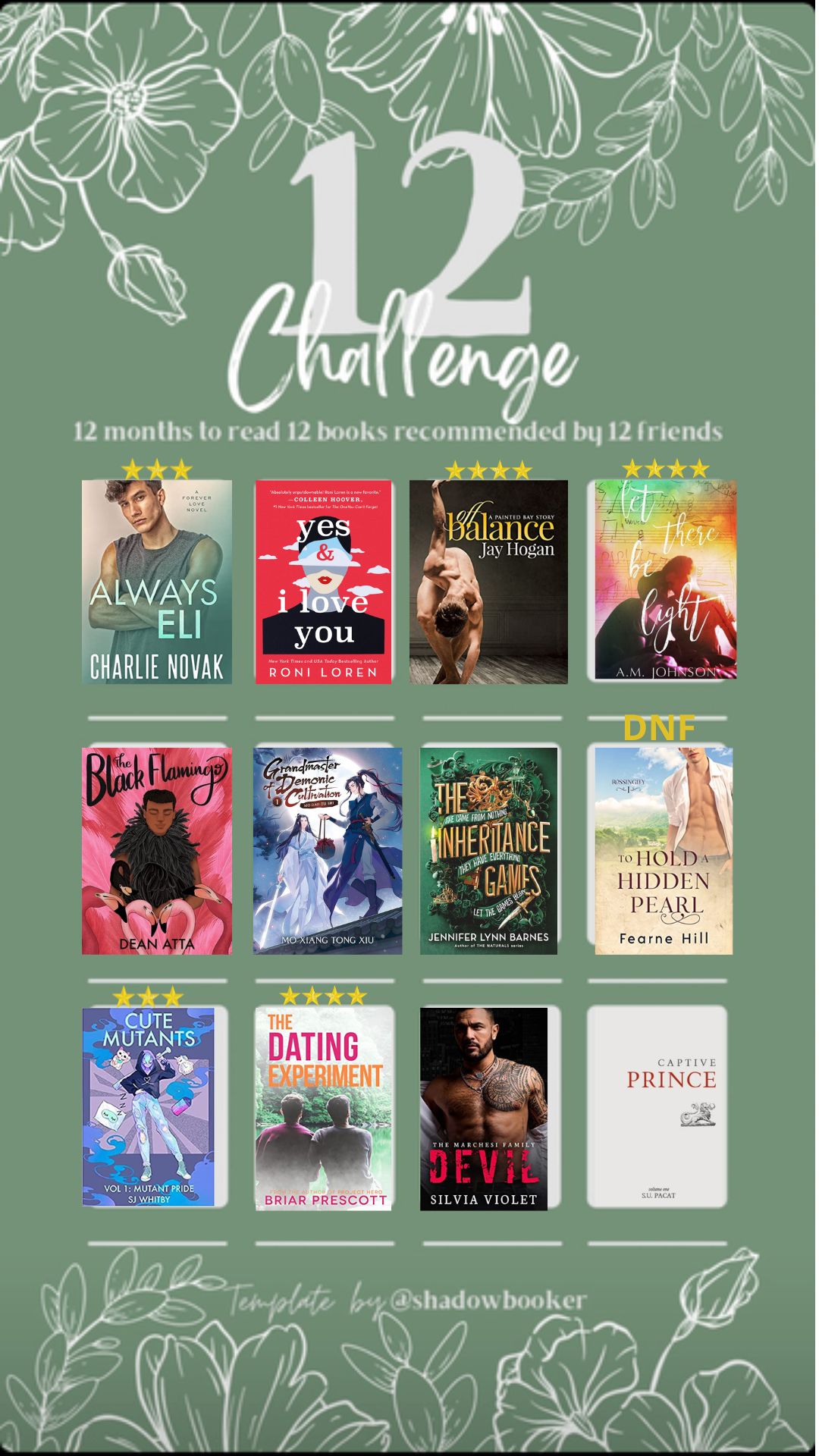 A Gift-Wrapped Holiday
A Gift-Wrapped Holiday has been proofed and copyedited! Look for the cover reveal happening in the latter half of October, and if you're on my ARC Team, you can expect your ARC before the end of the month.
Check out the blurb for A Gift-Wrapped Holiday here.
Star of the Game (Stick Side #6)
I finished the first draft of Star of the Game in August and it came in at a whopping 88,700 words. I received revisions back from my editor, and they're quite…involved. In a nutshell, I need to get rid of one entire subplot and replace it with a different one plus add a few extra scenes. I've been working on revisions for two weeks already, and my goal is to have them complete before I go on vacation, so that when I return I can give it one more read to ensure everything works before sending it to my copyeditor.
This is a friends-to-lovers romance with some forced proximity/roommate vibes, some major UST, a larger than life NHL player who will make you laugh, and a musician/songwriter who's words have dried up. Look for that coming December 27!
At some point I'll write a blurb for it, but for now, can I just tell you that it's cute and please read it when it comes out?
Stick Side Series Coloring Book, Vol. 1
Did you know that I released a colouring book based on the first four novels in the Stick Side series? I did! It's got 50+ pages to colour, featuring characters from On the Ice, The Nature of the Game, Shots on Goal, and Risking the Shot. Some of them are very much NSFW!
Click here to buy it on Amazon.
Multi-author Giveaway
And finally, don't forget to check out the Your Book Boyfriend's Boyfriend giveaway on Prolific Works, where more than 100 m/m romance novellas are available free until the end of the year. My contribution is Chasing Sunsets! Check out the cover and blurb below!
Check out all of the books here.
↓
↓
↓
↓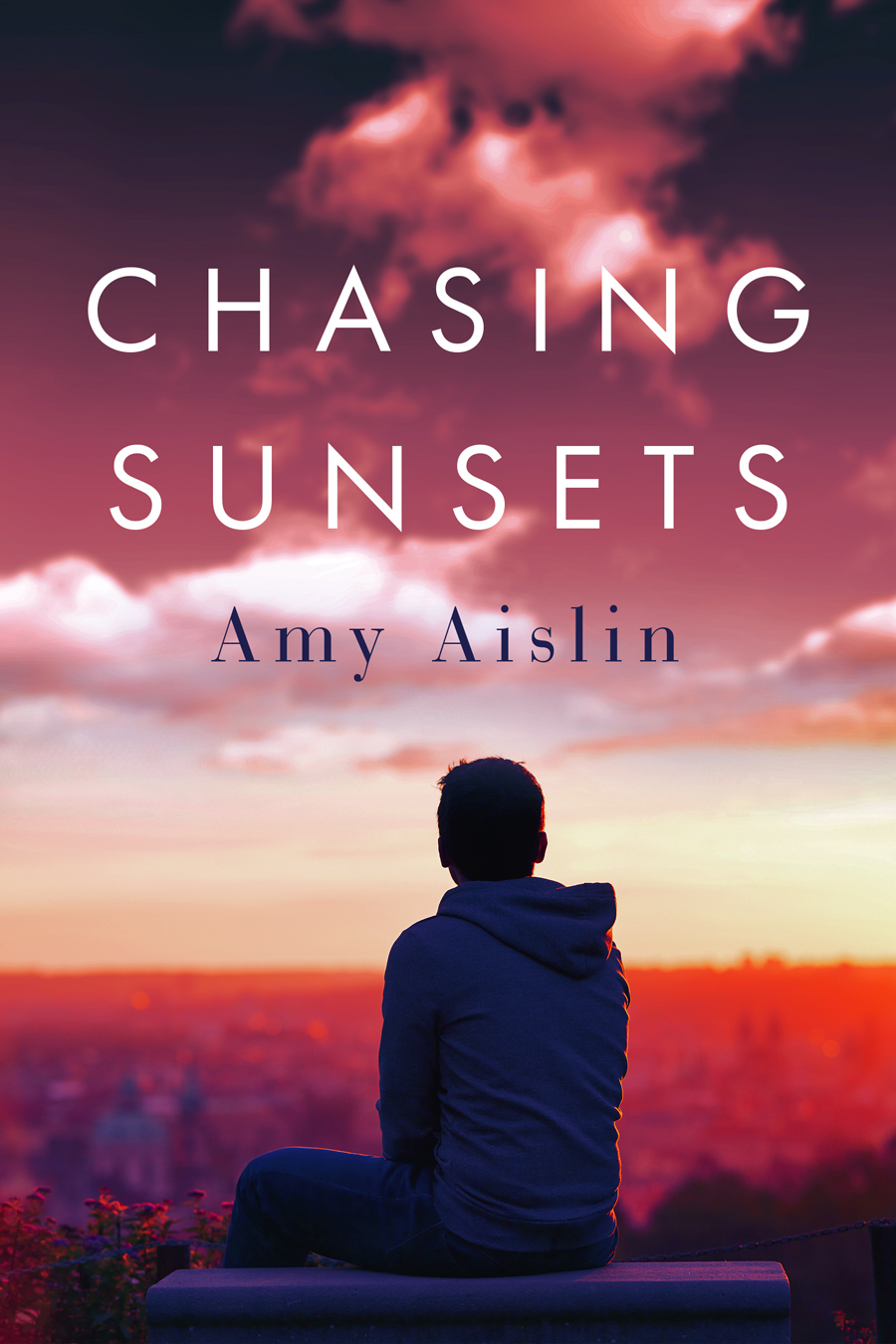 A sex scandal wasn't how NHL player Dane Roxborough imagined starting his summer. Neither was fleeing Boston with his tail between his legs. Seeking refuge at his parents' inn in his hometown, all he wants is to hide from the press…and reconnect with his college sweetheart.
Grant Lilly's had enough of broken hearts. Sure, Dane still owns his, but that doesn't mean anything when Dane left him to play hockey once already. Grant has a life and a career in Glen Hill, and he doesn't need Dane resurrecting old feelings.
Amid Green Mountain summer nights, can Dane and Grant chase the sunset to their happily ever after?
What was your favourite read of the month?