Welcome to my July blog post. Today, I'm looking back on some of my favourite books that I read in July, what I'm looking forward to reading in July, and there's a writing update below. Let's go!
Favourite July reads
Washed Up Former Child Star Ryan Lee by Lisa Henry and J.A. Rock was super enjoyable. It's not your traditional romance. In fact, the romance takes a back seat to everything else, but the character development was exceptionally well done.
Sent to a Fantasy World and Now All the Men Want Me: Volume 1 by Jaclyn Osborn was probably the cutest novel I've read in a while. It's a "why choose" m/m/m romance. The main character is adorable and his relationships with his men (and future men) was was maybe a little insta-lovey and totally unrealistic, but it worked in this fantasy universe.
Red, White & Royal Blue by Casey McQuiston was not a new read for me. It was my fourth read/second listen, and I adored it just as much the fourth time as I did during the first, second, and third. I listened to the audio in prepation for the movie releasing in August (WHO ELSE IS EXCITED????), and I honestly want to relisten to it again, even though I just finished it last week.
And finally, The First and Last Adventure of Kit Sawyer by S.E. Harmon was another great read by this author. It starts off a little slow, but once it got going, I couldn't put it down. Kit was just the sweetest. Determined, feisty, totally oblivious. Ethan was a great counterpoint to him and a super #bookboyfriend love interest. (How do I get my own Ethan?) This was a lot of fun!
Books I'm looking forward to reading in August
I've been looking forward to Jenn Burke's Stone Heart since I read book two in the Gargoyles of Arrington trilogy in March. If you're a fan of unusual shifters, ancient curses, and cute romances, check out this series.
I always enjoy a good Suki Fleet novel, and Ethan Gold Feels Like Home seems like it'll be kind of angsty, kind of sweet, and kind of right my alley.
And finally, I'm re-adding Briar Prescott's Until You to my TBR. I was meant to read it in July, but I got distracted by other books.
Game Changer (Vancouver Orcas 2)
The second book in the Vancouver Orcas trilogy released on July 18! Have you checked out Charlie and Blair's story? It's available on ebook, paperback, and audio!
What can you expect from Game Changer?
A boss/employee romance
An assertive baker with an inappropriate apron
A hockey player who can't seem to prioritize his own life
Apology sandwiches
Opposites attract
It's Blair Brawsiski's ride or die year. After a decade in the AHL, if he doesn't get called up to the NHL this season, it's time to hang up his skates and focus on other things. But between a second job and family priorities, his attention isn't where it should be, and his dreams of making it to the big leagues are dwindling by the day.
Hiring a personal assistant to help out with day-to-day stuff? Probably the smartest move Blair's made in a while.
But when that PA turns out to be an assertive baker who's exactly Blair's type? Blair can't help but wish those dexterous hands would knead something other than pastry dough. Namely, him.
Charlie Shore needs extra income. Desperately. With his expenses about to go up, it's find a second job or get evicted. Getting hired as Blair's PA is perfect: flexible hours, decent wages, and a scorching hot professional hockey player who's willing to let him use his gorgeous kitchen for his baked goods.
Too bad that hockey player is exactly Charlie's type. Too bad Charlie knows better than to date his new boss…
Get it here:
Shots on Goal (Stick Side 3) — the audio is finally here!
After much waiting, the audiobook of Shots on Goal (Stick Side #3) released at the end of June and I couldn't be happier with Adam Lawrence's narration. As usual, he's done a fantastic job of bringing my book to life!
Get Cody and Roman on audio today.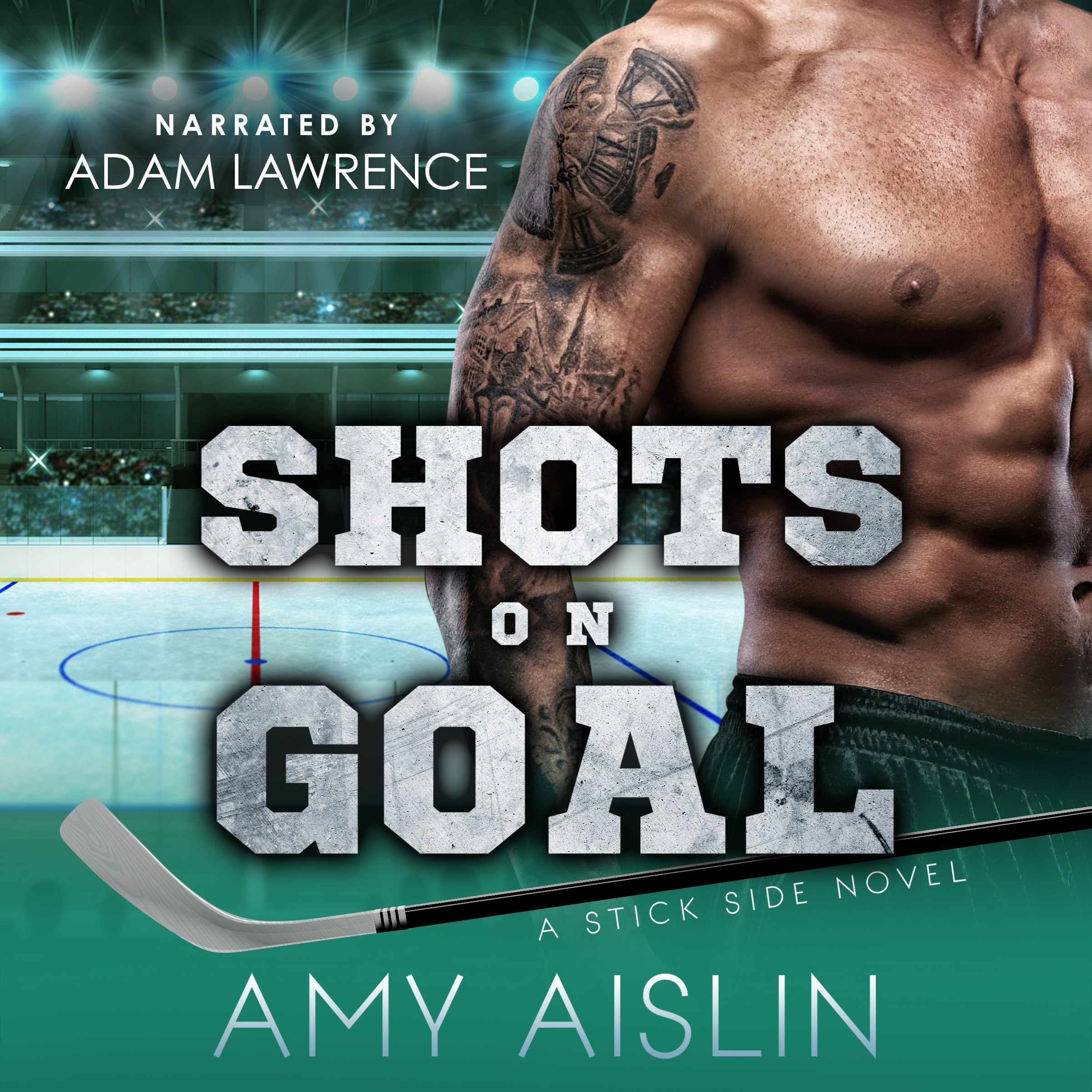 Get Frosted — Series Announcement
I've been talking about Get Frosted for the last couple of High Five Friday posts. I haven't kept the book a secret, but what you didn't know—and what I was sworn to secrecy on until recently—is that it's part of a multi-author shared world series called Christmas Falls!
Myself and eight other authors have come together to bring you small town Christmas romances this winter.
You can check out all the books in the series here and/or follow our Facebook Page for updates: https://www.facebook.com/XmasFalls/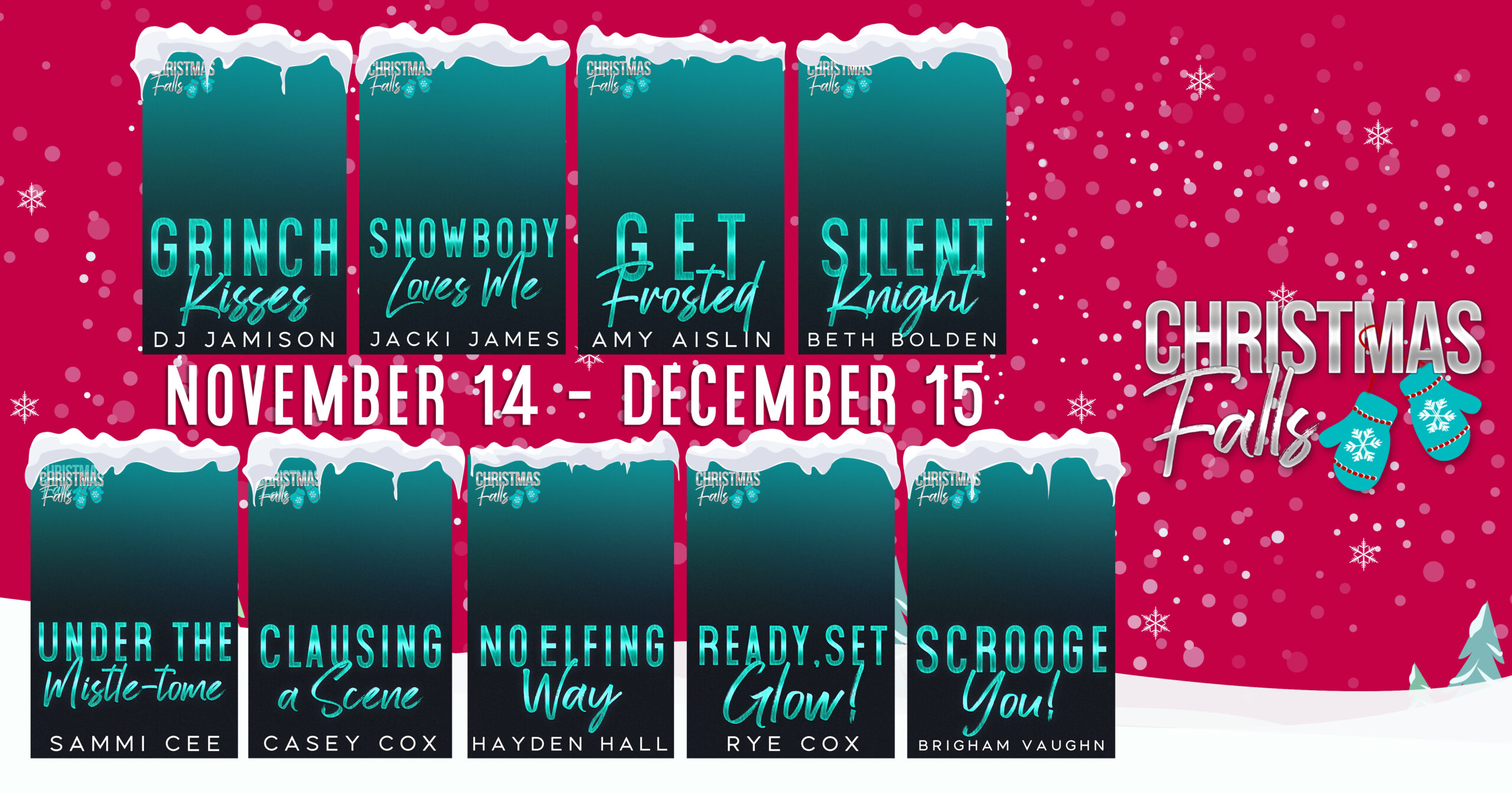 Are you as excited as I am for the Red, White & Royal Blue movie??