Today, let's look back on September and look forward to October.
Favourite September reads
I read 11 books in August and DNF'd one. My favourite reads of the month are below. Just click on the covers to be taken to the book's Amazon page.
I've been burning my way through the audiobooks of SJ Himes's Beacon Hill Sorcerer series and I adore it! It's fantastic on audio, plus the storylines are exellent, the romance isn't angsty, and I love the world the author has created. Book two, The Necromancer's Dilemma, is probably my favourite of the series so far, but honestly, they're all fantastic.
Wild Sky by Zaya Feli was a great fantasy adventure. Think high fantasy with a beautiful, slow-burn m/m romance. Plus dragons! This book is very long—seriously. I have the paperback and it's a brick—but every part of this novel is wonderful.
Debut author Elayne Audrey Becker blew me away with Forestborn, the first in a duology featuring magic, a brewing war, shapeshifters, and a deadly prophecy. I will fully admit that I picked this up because I'd heard there was an m/m romance subplot, but this ended up being so much more than that.
I think I blew through This Poison Heart by Kalynn Bayron in only two days. This contemporary fantasy was well-written and well-paced with a super interesting storyline featuring plant magic, Greek gods, hidden legacies, and a very cool old house with its own secrets.
Books I'm looking forward to reading in October
I've been enjoying Anyta Sunday's Love, Austen series, each of which is a retelling of a Jane Austen novel, so I'm looking forward to Finley Embraces Heart and Home.
I don't read much m/f romance anymore, but last winter I read A Very Perry Christmas by Marie Landry and thought it was adorable. A Very Perry Wedding features my favourite side character from A Very Perry Christmas and I'm so excited for it.
I plan on listening to The Lights on Knockbridge Lane by Roan Parrish on audio. I've really enjoyed the previous two books in the Garnet Run series, and book two especially, which was fantastic on audio.
You might remember that I had Lee Welch's Seducing the Sorcerer on my September TBR, as per last month's High Five Friday post. I never got around to it for reasons I'll speak more about below, so I'm adding it to my October TBR.
Fun story about Deeplight by Frances Hardinge. A couple of weeks ago, I was at the bookstore, and there was a stand advertising a "Blind date with a book." On this stand were about a dozen books wrapped in kraft paper, with a sticky taped to the front that briefly, in three phrases or less, described the book inside. I picked up a book that had this description: "Luca" but with monsters and mobsters, unbreakable friendship bonds, and the mysteries of the deep ocean. I will be frank: the reference to Luca is what sold me—I LOVED that movie! When I got home and unwrapped my gift to myself, I found Deeplight within and I'm excited to try this new-to-me author.
TBR Wrap-Up: September
I'm starting a new section on these High Five Friday posts where I'll go through the books that were on my TBR last month and give a brief update. What do you think? Is this a good idea? Do you care?
On last month's High Five Friday post, the books below were on my TBR. Here's what I thought about them.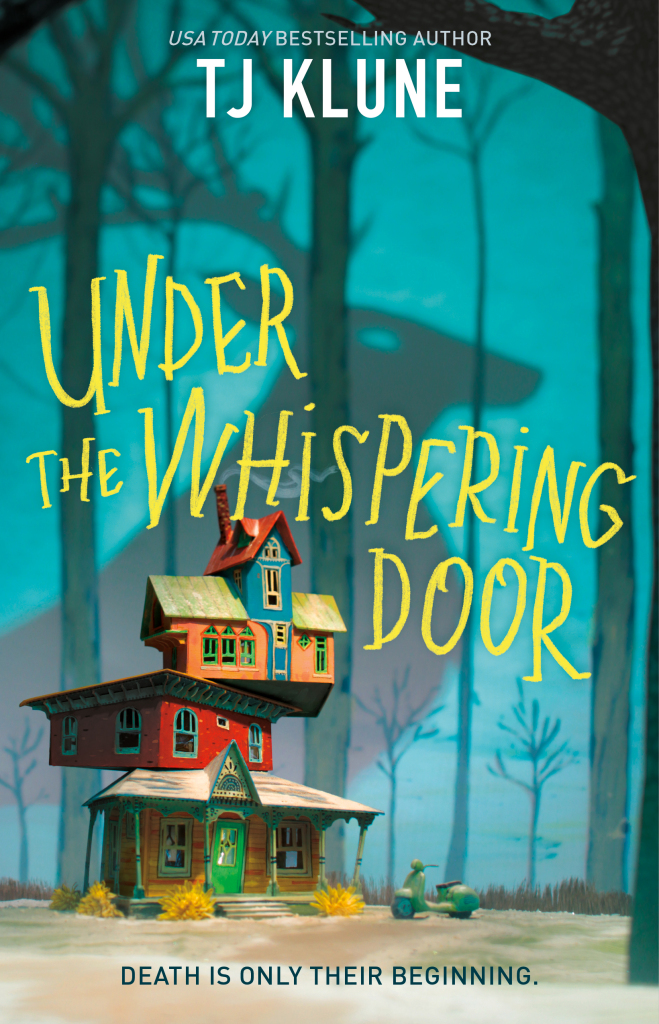 Lovely, emotional, and wonderful!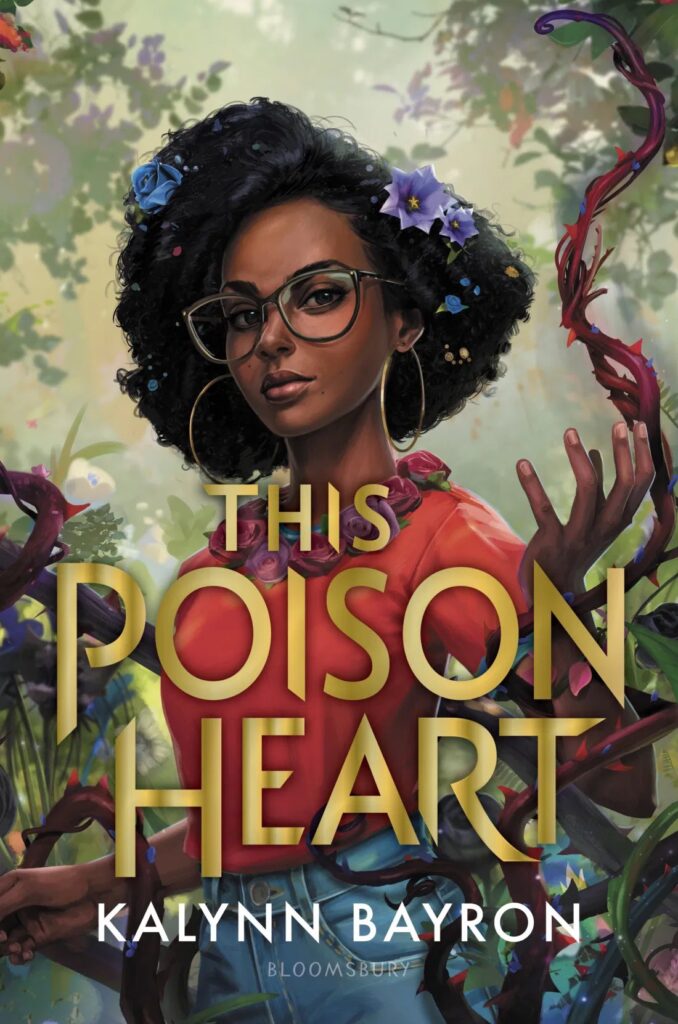 Devoured it in two days. Great contemporary fantasy!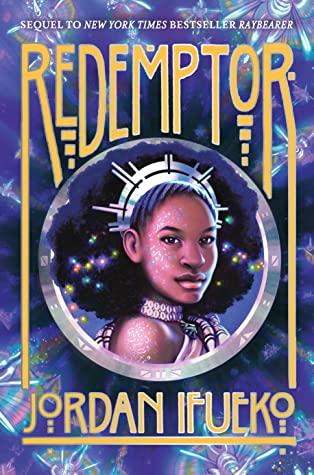 A good conclusion to the Raybearer duology, but it was missing some of the elements that made book one so special.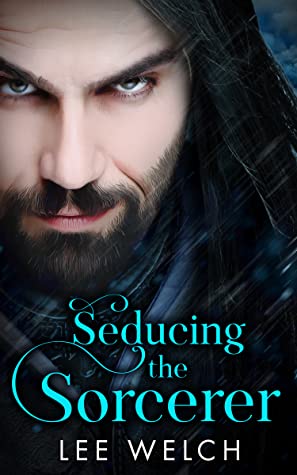 As mentioned, I didn't get to this one, so I'll report back on it next month.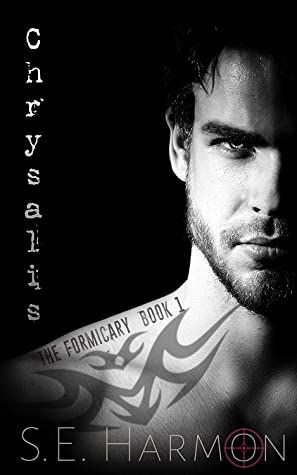 Honestly, I'll read anything this author writes.
Life update
September was a rough month. On the 23rd, at 89 years old, my yiayia (my grandmother on my dad's side), who my sisters and I were very close to, passed away. We knew it was coming—she'd been ill for a long time and couldn't do the simplest of tasks by herself, but she was still strong of mind and spirit. I don't think any of us anticipated the suddenness with which she passed.
Frankly, the last week has been a blur of grief and family gatherings and healing. Her death brought the entire family together, which my yiayia would've loved, and there was a lot of laughter among the tears. It's been a week and I still can't fully believe she's gone.
But her light and strength and love shines in me and my sisters, and she's with me always. This is her and my pappou (my grandfather) not too long ago.
I'll miss her laugh. I'll miss her delicious baking. I'll miss how she pronounced my name Emy in her thick Greek accent. I'll miss how she'd get upset with herself if she forgot to phone me for my birthday. I'll miss how every gift to her was followed with "It's too much!" even if the gift was a simple bouquet of flowers. I'll miss how she called my youngest sister "little one" and always told her boyfriend that she hates his beard. I'll miss how she rolled the R of my niece's name, Reya. I'll miss how she showed love through food.
My yiayia and pappou have been constants in my and my sisters lives since we were born, attending every birthday, every holiday dinner, every graduation/communion/confirmation, every dance recital.
I like to picture yiayia sitting among the stars, having a tea party with her parents and her two brothers who passed away years ago, passing judgement down on us mere mortals and shaking her head at the state of my cluttered bedroom and dirty bathtub.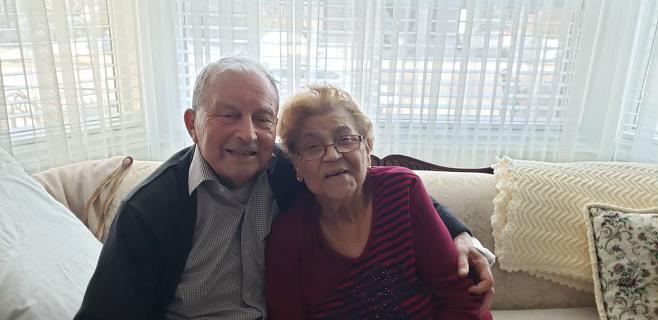 On the writing front
Two-Man Team (Stick Side #5) is 2.5 weeks away! Some ARCs have gone out, others will go out over the next couple of days, and I'm super excited for you all to meet Rory and Kris. I absolutely adore these two; they were such fun to write and their banter still makes me giggle.
↓
↓
↓
↓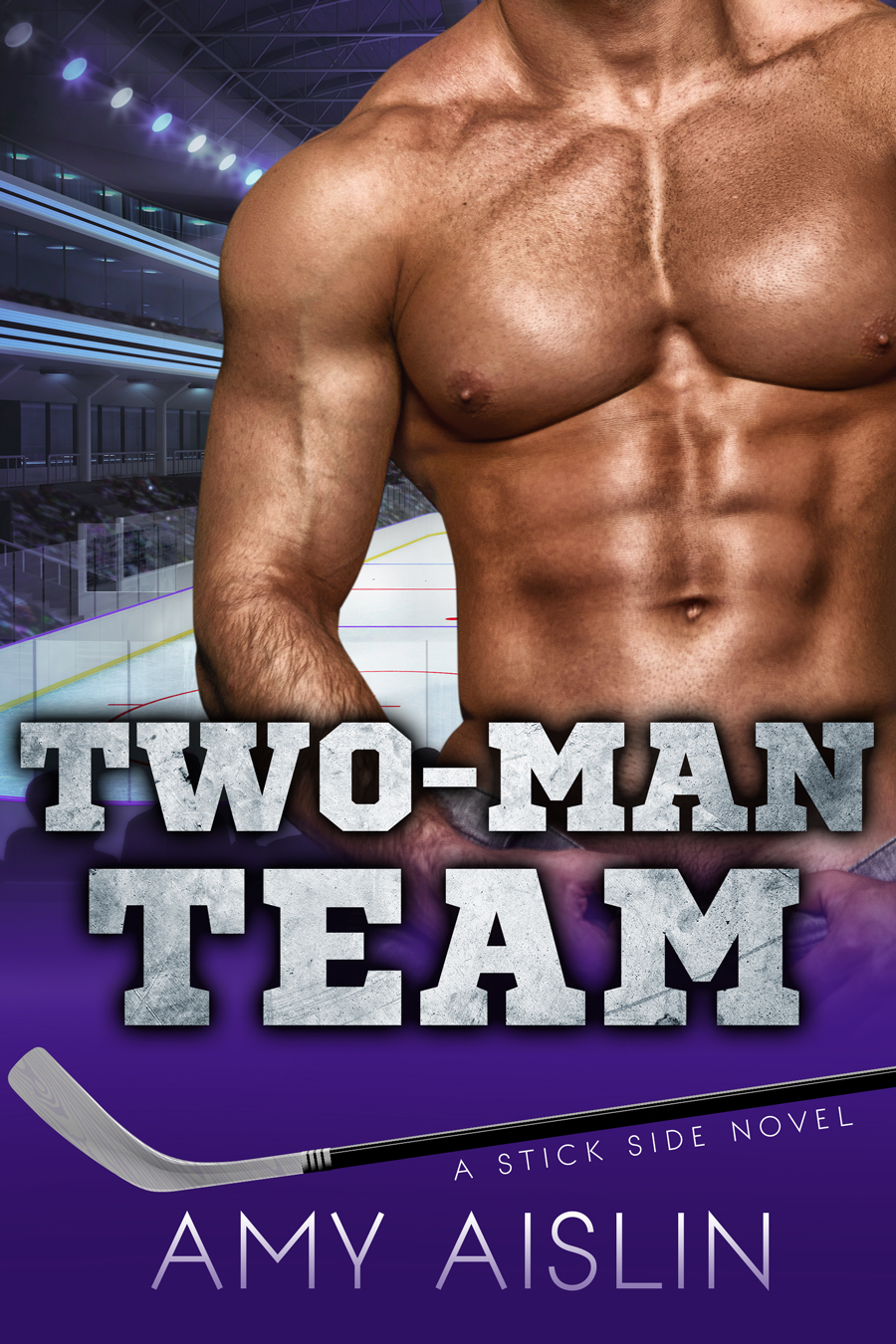 Coming October 20th!
One wrongful arrest ruined Kris Xappa's image—and made his NHL team look bad. Now, with orders to keep his head down, the last thing he needs is to develop feelings for his younger teammate—and best friend's brother. The fact that he can't stop thinking about their one illicit kiss doesn't mean anything.
Rory Stanton is perfectly capable of taking care of himself and doesn't need his brother's best friend keeping an eye on him. Sure, he likes having Kris's attention, but he'd rather have it for entirely different reasons. Too bad that one kiss they shared wasn't enough to convince Kris to take a chance on him.
When an injury lands Rory in Kris's care, will these teammates be able to see past the obstacles to become a two-man team?
Audiobook news! My narrator is working on producing The Nature of the Game (Stick Side #2) in audio! He's got a couple of projects to finish first, so I'm looking at a release date of November or December. It's the same narrator who did On the Ice, Adam Lawrence, which I thought he did a fantastic job on.
And speaking of The Nature of the Game, it's coming in Italian on October 5. Pre-order it here.
In other book news, Chasing Sunsets is with my editor! This novella is a small town, second chance romance featuring Dane, an NHL player hanging out in his hometown in the off season, and his college sweetheart, Grant, who now co-manages Dane's family's hotel. (Psst. There's a special appearance from one of the guys from Keeping Casey!) Chasing Sunsets will greet your e-readers in early 2022. Look for a cover reveal and blurb coming this fall.
What's next, you ask? Good question. I finished writing Chasing Sunsets on August 30th, and I struggled with it a little bit—for some reason, my motivation to write was almost nonexistent, even though I deeply loved this story and the characters. But I'd been going pretty hard with writing for several months, pumping out Keeping Casey, Keeping Kellan, Two-Man Team, and Chasing Sunsets one after the other. I was tired and a little burnt out creatively, so I decided to take the month of September off from writing and I'd start a new book on October 1.
Well, it's October 1. And guess what? I'm still feeling burnt out creatively. Plus, I'm not sure what I feel like writing next. I normally follow my muse but my muse has been silent lately. Not to mention that my grandmother's death has made it difficult to concentrate on any one thing for long.
What does this mean for you, my reader? It means that the book I release after Chasing Sunsets won't come as quickly as I'd like it to. I'm going to take time to heal and grieve, and I'll use the next couple of weeks to brainstorm some story ideas. Hopefully by the time you read next month's High Five Friday post, I'll have some better news to share regarding my WIP.
What book do you want to read from me next? Leave a comment below. Your thoughts might help me jog the creative juices.