Thank you to everyone who completed my one-question poll on last month's

High Five Friday post

. My goal was to gauge interest on these monthly posts and make them more valuable to you.
The general consensus seemed to be that you like this post exactly as it, which is great! The one thing I will be removing going forward is the TBR Wrap-Up section, as most of you didn't find it added anything to these posts.
Now on to our regularly scheduled program…
Today, let's look back on February and look forward to March.
Favourite February reads
I read Odessa Hywell's Pinewood Lodge in December and liked it so much that I decided to try her other taboo romance novels. Always Oskar is super taboo—it features a romance between the head of the mafia and his eighteen-year-old grandson. Apparently, I'm into that?

Shelf Life by Kelly Jensen is a slow-burn romance between two older MCs (39 and 45) who are dealing with complicated family dynamics, expectations, career woes, and the curveballs life throws at them, all while navigating a new romance.
I was highly anticipating The Long Game by Samantha Wayland, and it did not disappoint. This gorgeous friends to lovers romance was so perfect for the characters, and I just loved the found family themes and the appearances from characters from her previous novels.
I couldn't put down Down in Flames by new-to-me authot Kate Meader. I stayed up way too late reading and have no regrets. This was such a fun book that starts out with a hook-up that leads to more. Great character development, great storyline, great writing. Plus, firefighter x hockey player. That's really all you need to know!
R.M. Neill is also a new-to-me author, and Colby was a great book to start with from her backlist (though it's actually her newest novel). This cowboy romance set in Canada has a second chance romance that was super swoon-worthy. You can feel the love these two have for each other jump off the page.
Books I'm looking forward to reading in March
I've always been a fan of Jackie Keswick's books, and she's got a new one coming out at the end of March that I happen to have an ARC for! Hiding Place is said to be a mystery m/m romance with a neglected old house, an unsolved murder, and a grieving musician.
I'm also a huge fan of S.E. Harmon's books and I'm so looking forward to Addicted to Ellis D, which releases on March 1. Full disclosure? I have no earthly idea what this book is about

I haven't read the blurb, just automatically added it to my TBR when I got S.E.'s newsletter announcing the upcoming release. I know that S.E. Harmon wrote it, so I'm gonna read it! That's enough for me.
I've been waiting for Scout by Macy Blake since I began reading the Chosen Champions series late last year. With it releasing on March 2, it's at the top of my TBR for next month!
How to Bite Your Neighbor & Win a Wager by D.N. Bryn and Song of Silver, Flame Like Night by Amélie Wen Zhao were on my TBR for February, but I never got around to them, so I'm re-adding them for March. The first is an m/m vampire romance, and the second is a young adult fantasy about a girl who carries the key to discovering the secrets of her nation's past—and unleashing the demons that sleep within.
Game Plan (Vancouver Orcas 1)
If you're not in my Facebook Group, or if you don't follow me on Instagram, you might've missed the cover reveal for Game Plan (Vancouver Orcas 1). Check it out below.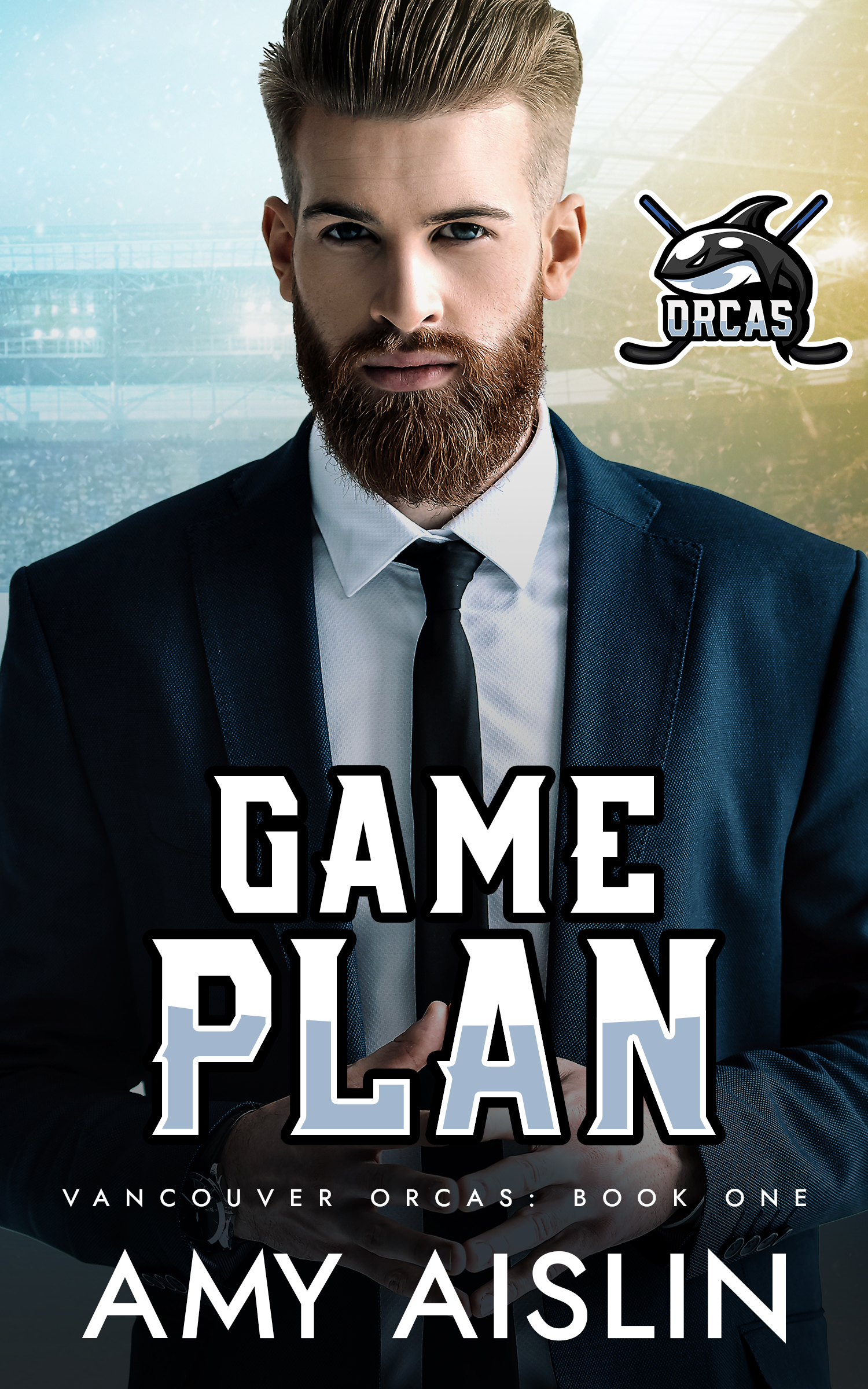 As the new head coach of the Vancouver Orcas, Matt Shore has got his work cut out for him. Coming off a season where the Orcas came in last in the entire AHL, Matt's job is to whip his new hockey team into shape for the oncoming season.
He doesn't need any distractions, especially not one in the form of a tall, dark, and gorgeous antiques dealer.
Who's also his ex—and his best player's father.
Pierce Langley-Brown has a lot of regrets. The biggest? Leaving Matt behind two years ago when his son needed him. Now, with his son on Matt's hockey team, there's no avoiding the man who once owned his heart.
Not that Pierce wants to avoid him. And that heart? It still belongs to Matt.
But will Matt choose to keep it after all this time?
Pre-order it here:
Game Changer (Vancouver Orcas 2)
I've been hard at work writing the next book in the Vancouver Orcas trilogy. You can expect to see Game Changer release between June and September of this year.
What can you expect from Game Changer?
A boss/employee romance
An oven with a personality
A sassy baker
A hockey player who can't seem to prioritize his own life
Apology sandwiches
Chasing Sunsets
Chasing Sunsets was part of a year-long, multi-author giveaway called Your Book Boyfriend's Boyfriend (or YBBB). That giveaway ended on December 31, which means Chasing Sunsets is no longer accessible.
That said, I do have plans to put it up on Amazon, Apple, Kobo, B&N, and other e-retailers in the next month or so, so you'll be able to read this second chance romance soon. If you've already read it because you grabbed it from the YBBB giveaway, note that no new content will be added to the version I upload to retailers, so there's no need to purchase it.
Plus, Chasing Sunsets is coming to audio! More on that next month.
What was your favourite read of the month?